Monitoring activity
While Alcion doesn't require active day-to-day management, it's still important that Alcion administrators can get relevant information about key activity in the system when they need it. Alcion offers several capabilities to address this need.
Recent activity and statistics​
The Alcion home page is a handy dashboard that provides a single pane of glass to review key operational parameters. These include statistics about the number of resources discovered and how they're protected as well as quick view into recent backup and restore actions.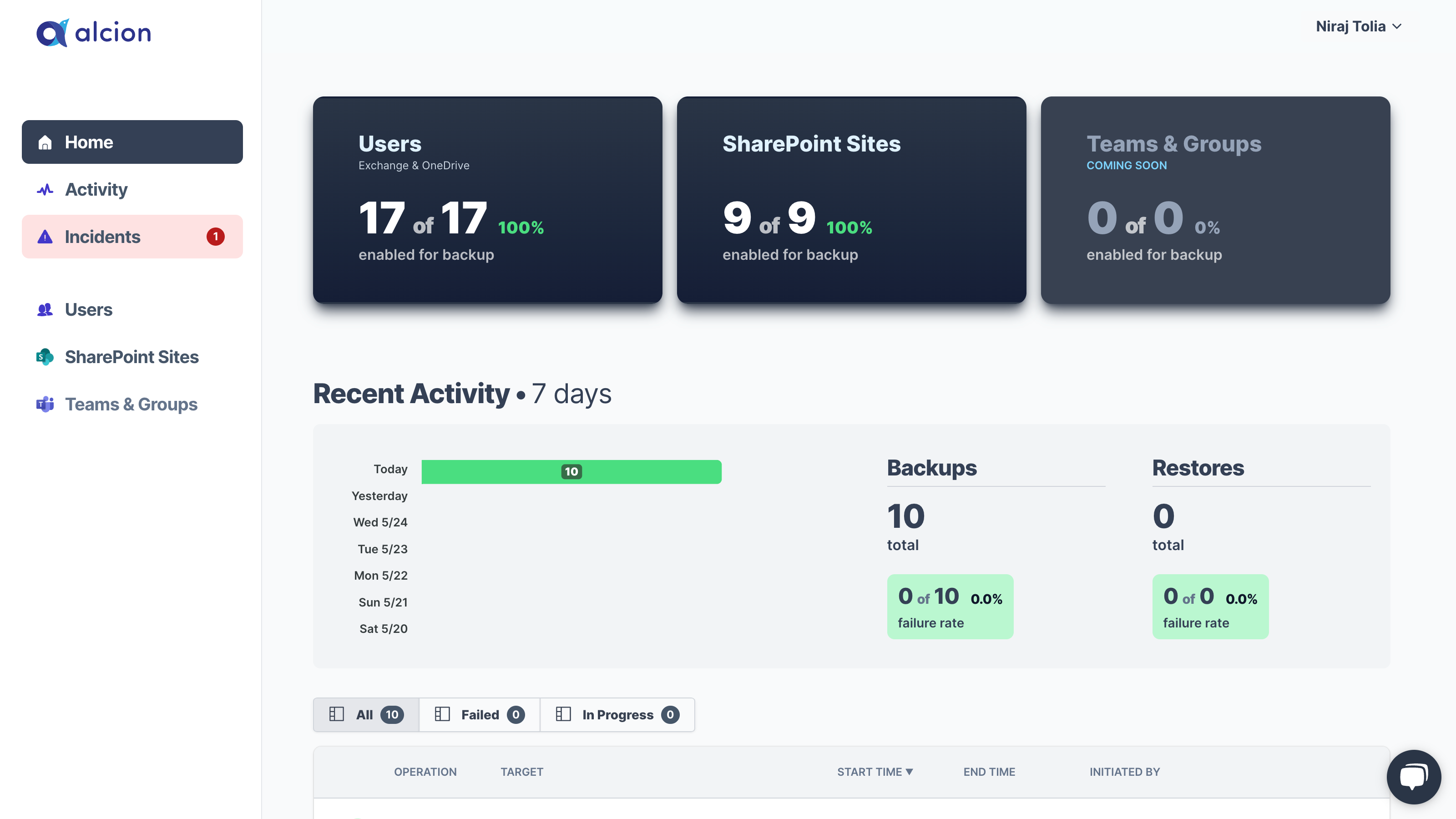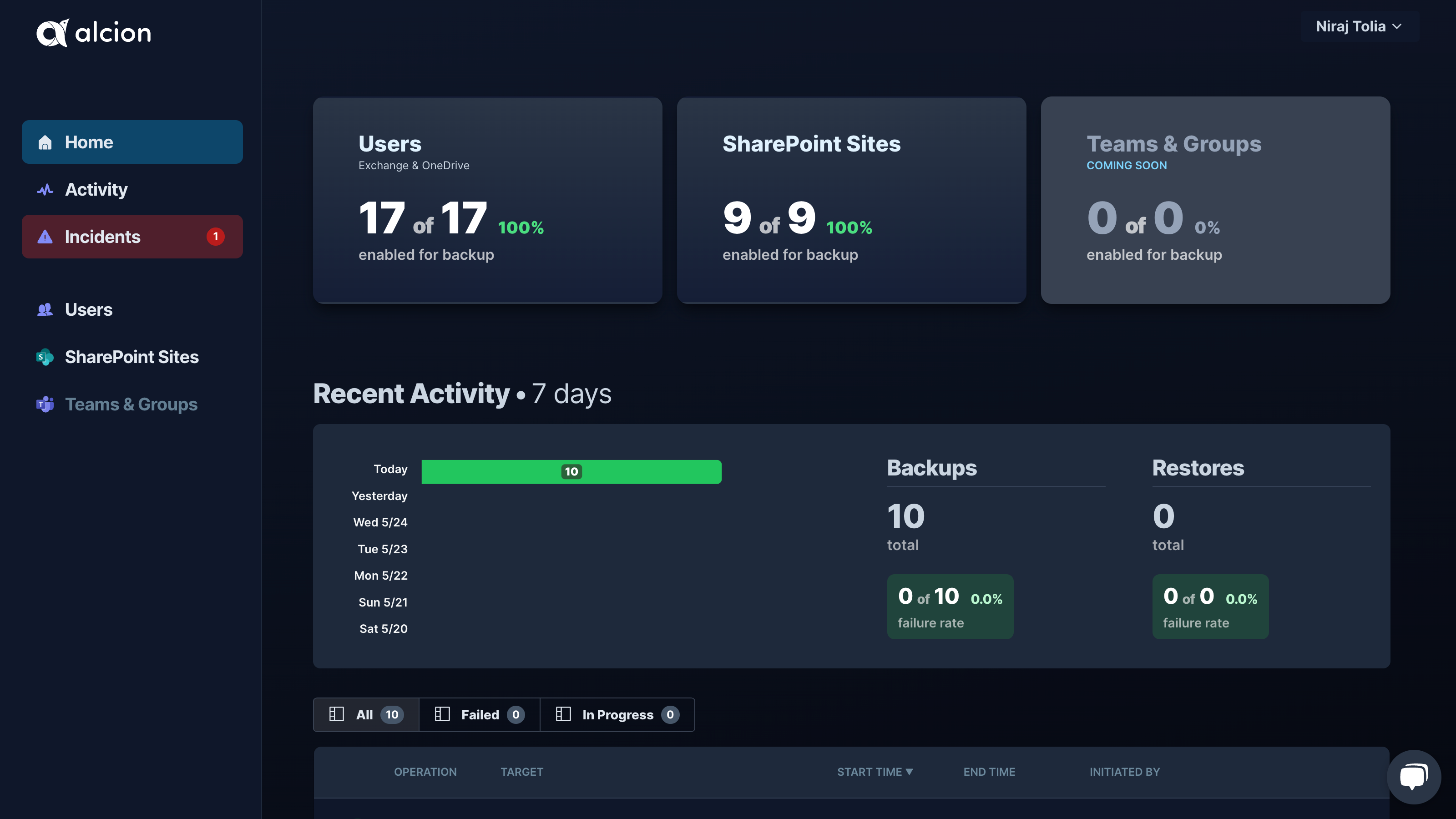 Additionally, for each resource type and individual resources, Alcion also displays the total logical size, count, and breakdown by type of all available and recent backup data. These statistics help understand the overall data at risk and velocity of change for each resource.




Compliance score​
Alcion calculates a compliance score to show the level of protection for each of the supported resources types. The score indicates that a protection policy is assigned to resources and that there has been at least 1 successful backup in the last 24 hours.
The calculation will ignore resources that have a backup policy set to Excluded.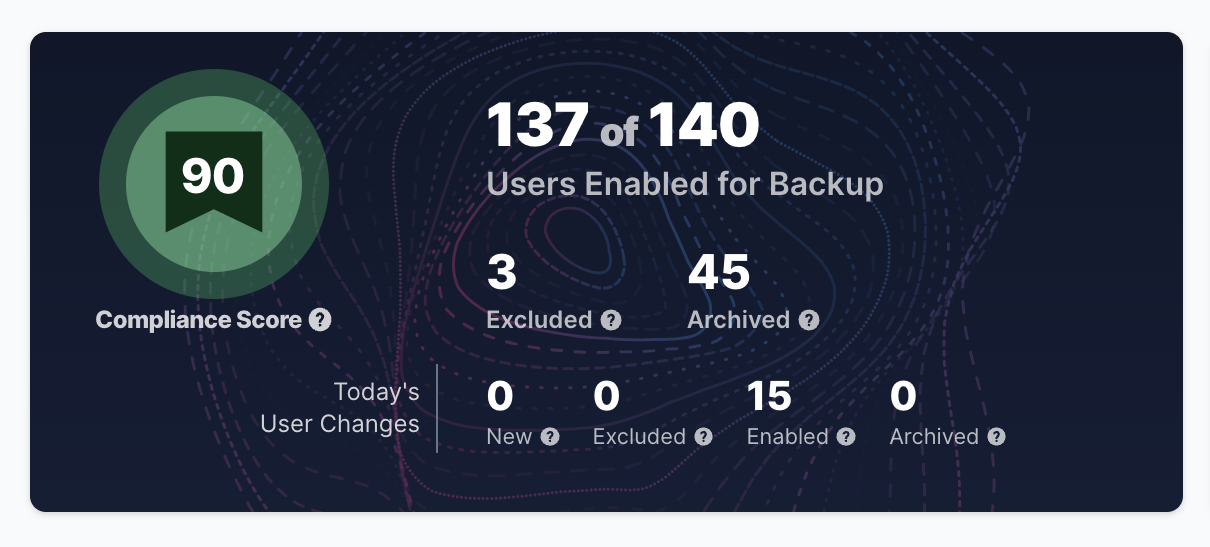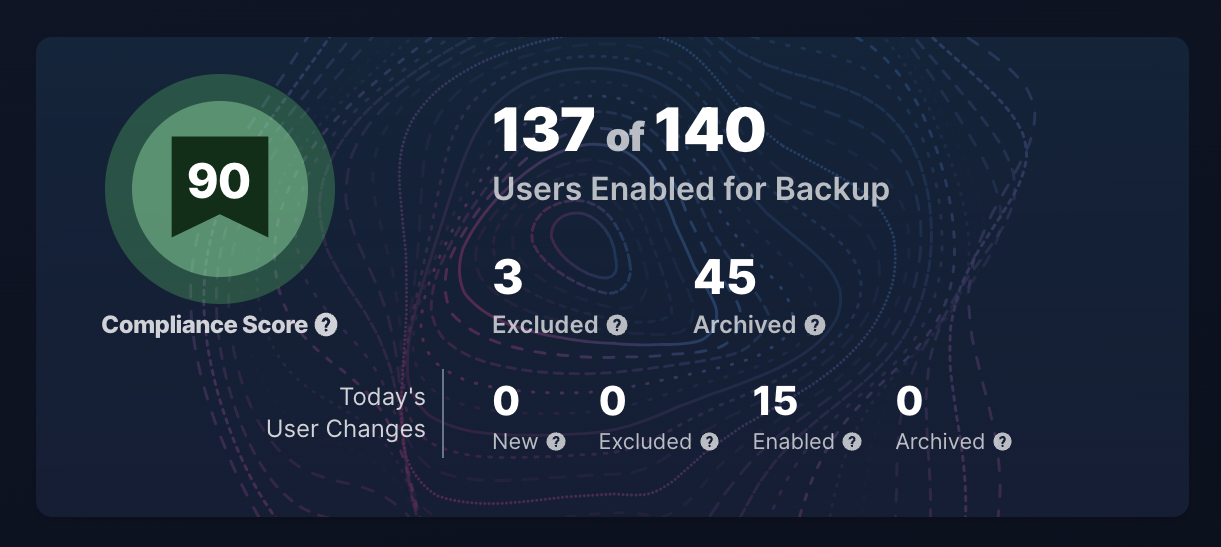 Resource data activity insights​
In addition to tracking backup related activity, Alcion also provides visibility into the overall data velocity for the underlying Microsoft 365 resources, even when no backups are enabled.
Higher data activity score indicates that there are recent changes to the underlying resource. To minimize the risk of data loss, Alcion recommends that resources with high activity are protected with backups.


Activity​
When the quick activity summary isn't sufficient, Alcion offers a complete view of all historical and in-progress operations. Administrators are able to view the status and details of any backup, restore, or deletion request operation.
Notifications​
To further minimize the operational burden, Alcion also provides notification email alerts about key events to administrators so that they can stay informed without the need to constantly login to the product.
Currently Alcion will send emails for the following:
Backup failures
Daily backup activity summary
Restore failures
Restore successful completions
Suspected ransomware activity
Potential ransomware activity detected
Malware found and eliminated