Alcion Public Preview​
Welcome to the Alcion changelog and our first public update! We will be posting these monthly to provide visibility into newly released features, updates, and fixes.
First, a bit about us. Alcion offers AI-driven data protection for cloud services, with initial focus on Microsoft 365. We help companies with data management challenges including disaster recovery, ransomware and malware threats, and compliance.
For the last few months our team has been busy working closely with a handful of companies who were part of our Private Preview program. As part of this partnership, we collected feedback and relentlessly improved the ease of use and reliability of our service, while developing new capabilities. We've now reached the point where we're ready to open up Alcion to the world in Public Preview.
In this first update, we'll provide a summary of the primary capabilities of Alcion.
Quick and intuitive onboarding​
Our goal is to allow new customers to sign up for Alcion and start protecting their Microsoft 365 data in 10 minutes or less. We accomplish this by keeping the onboarding as intuitive as possible:
Sign up with your Microsoft 365 account instead of creating yet another set of credentials
Connect Alcion to your Microsoft 365 tenant and consent to the required permissions
Specify your preferred timezone and data region
You are done! Alcion completes the rest of the setup and automatically discovers all available resources. You are ready to start your initial backups.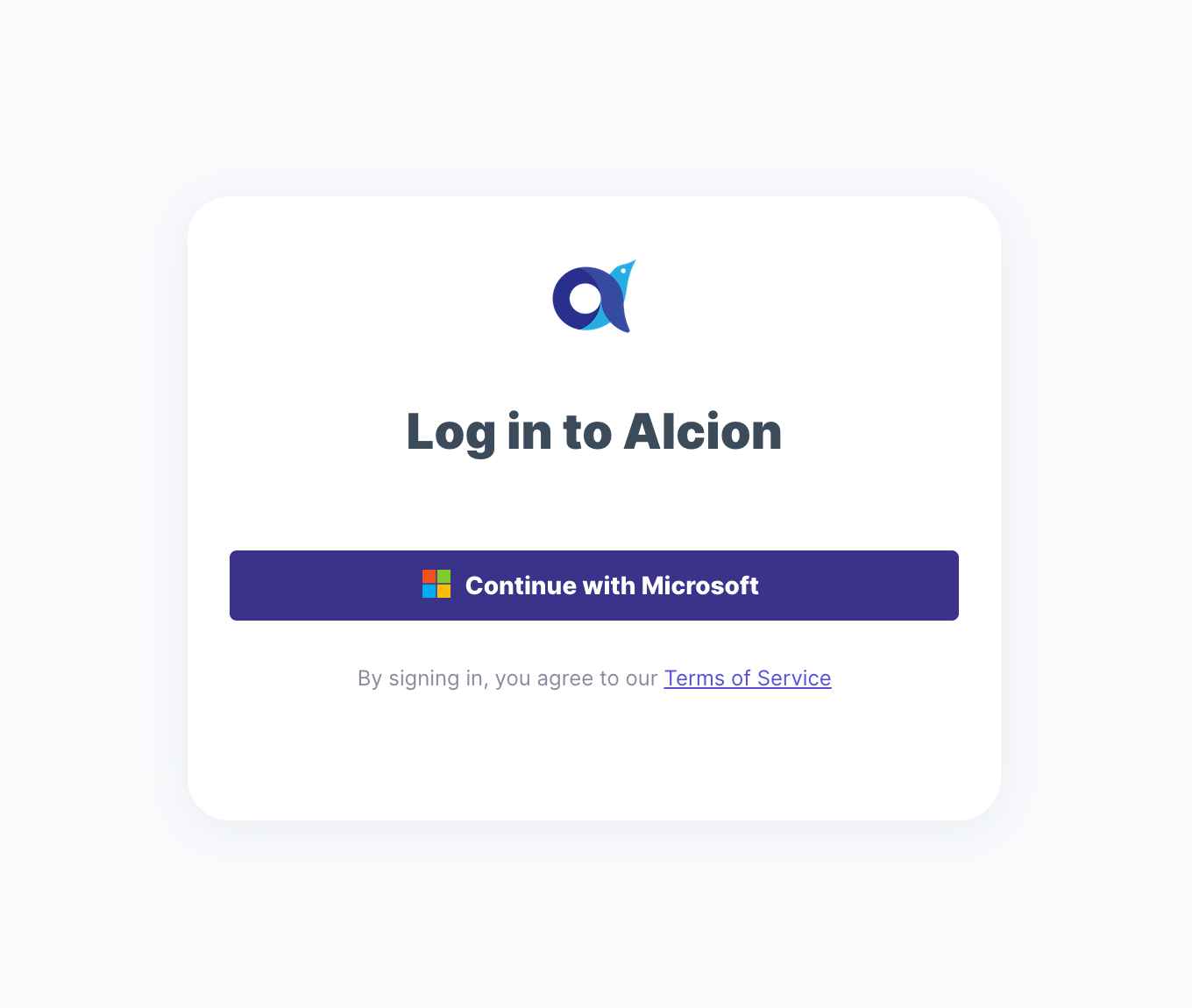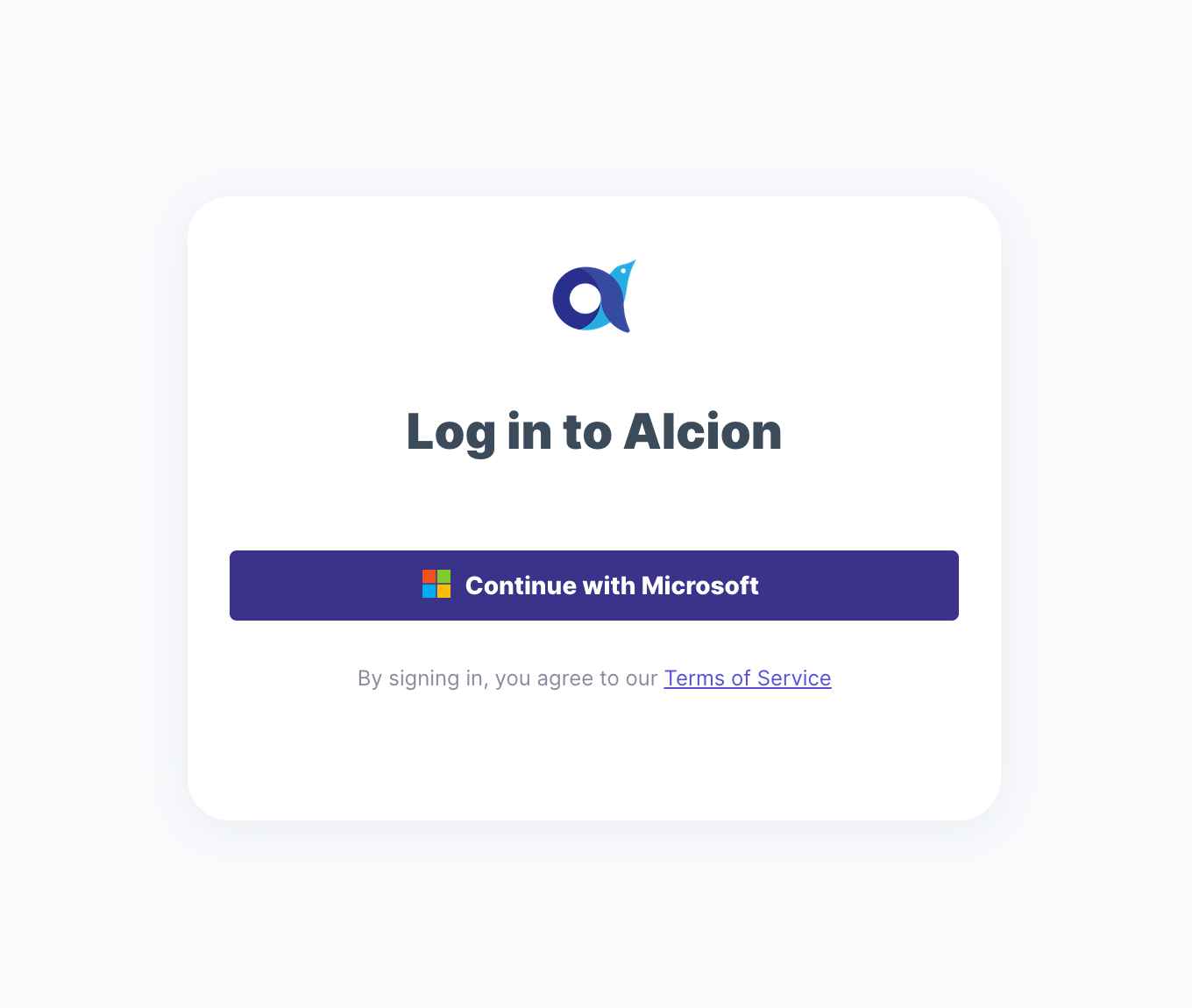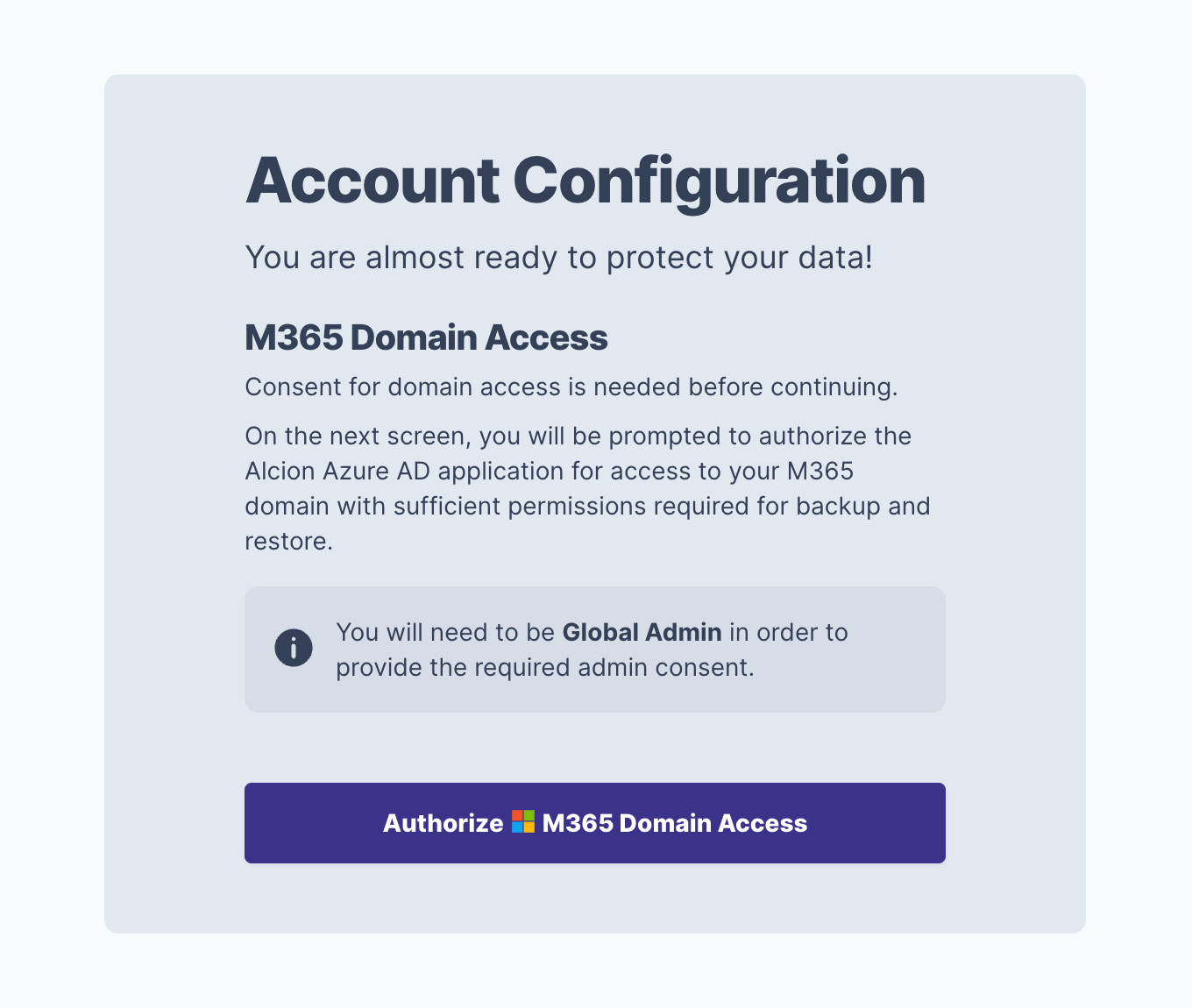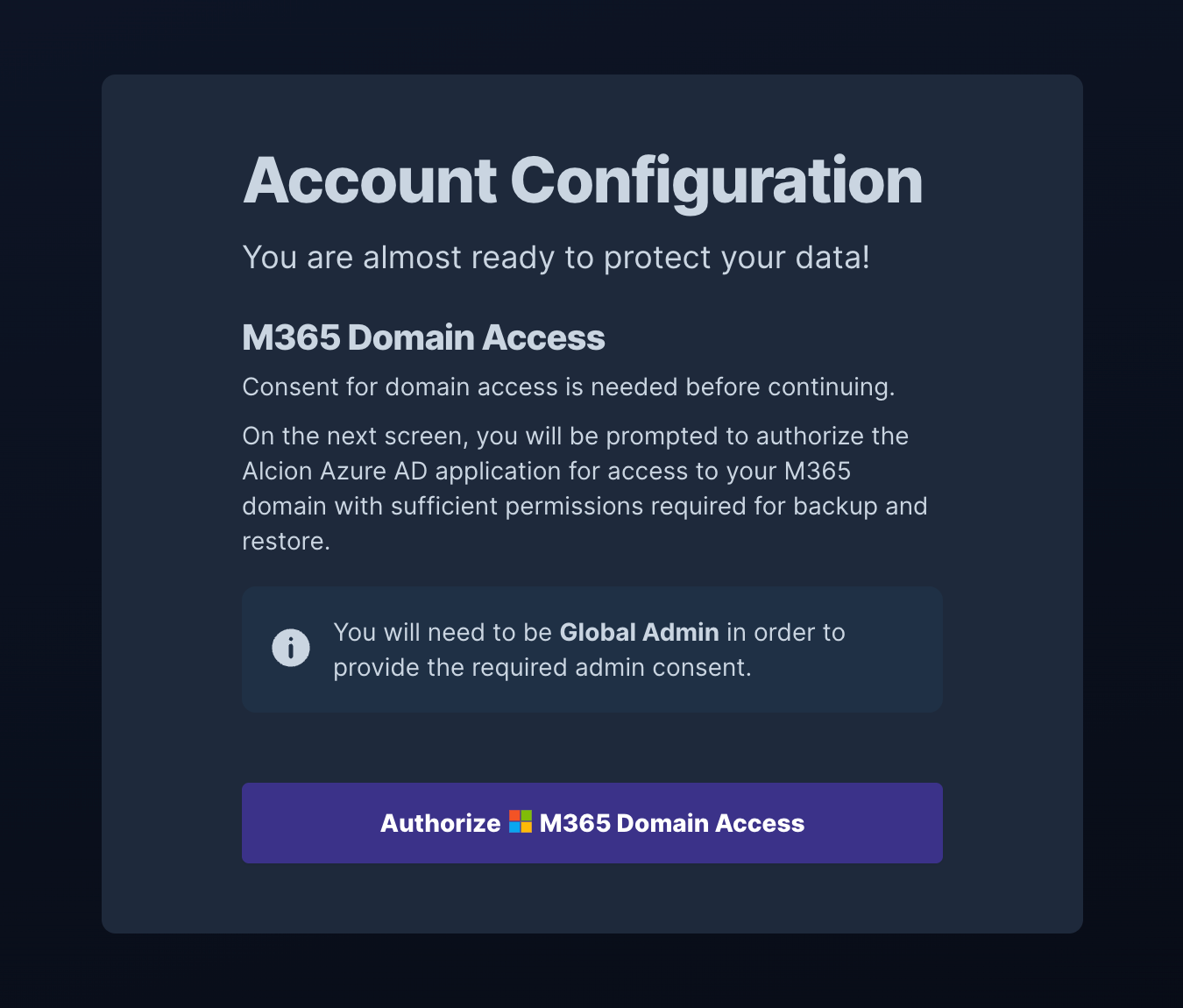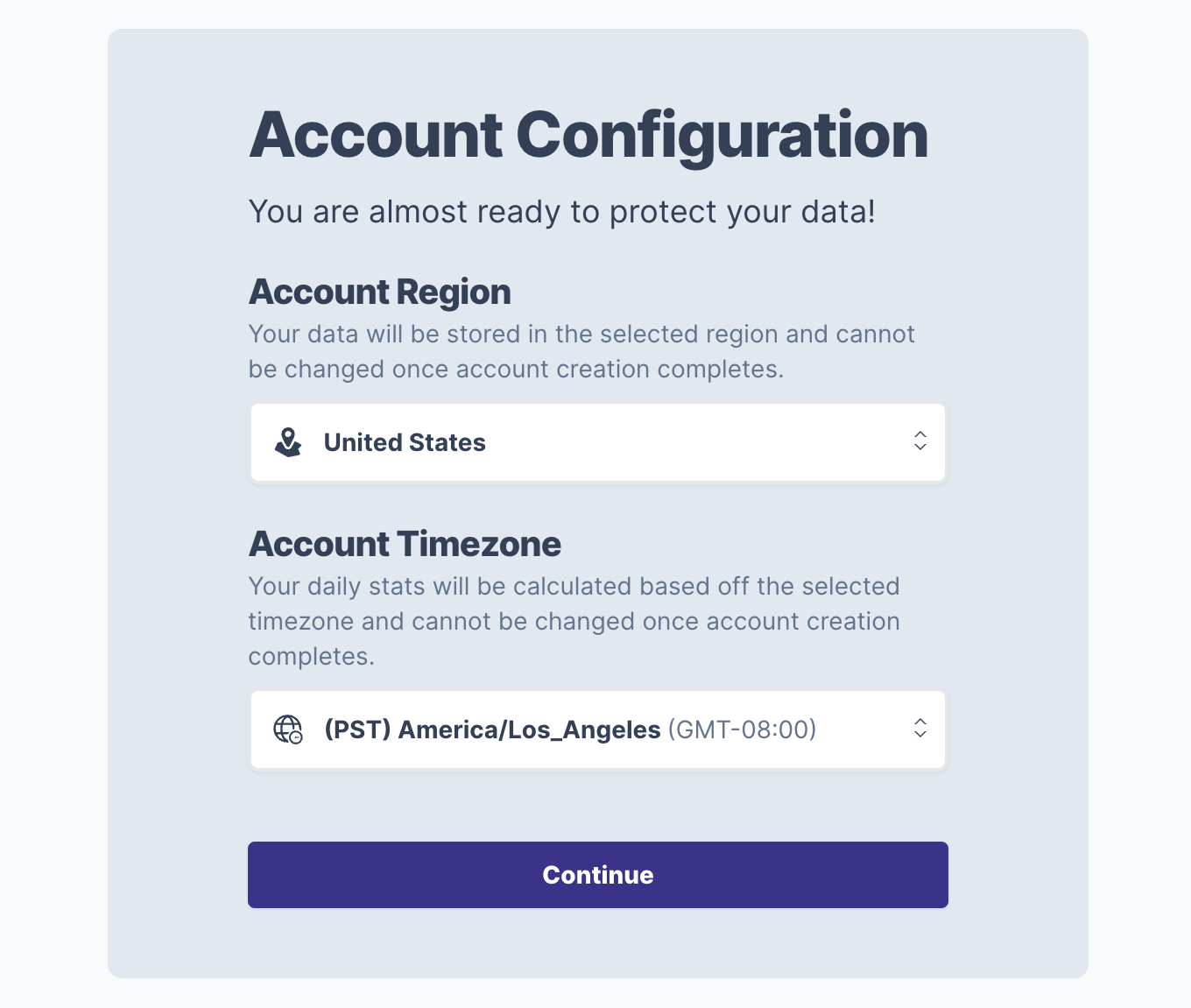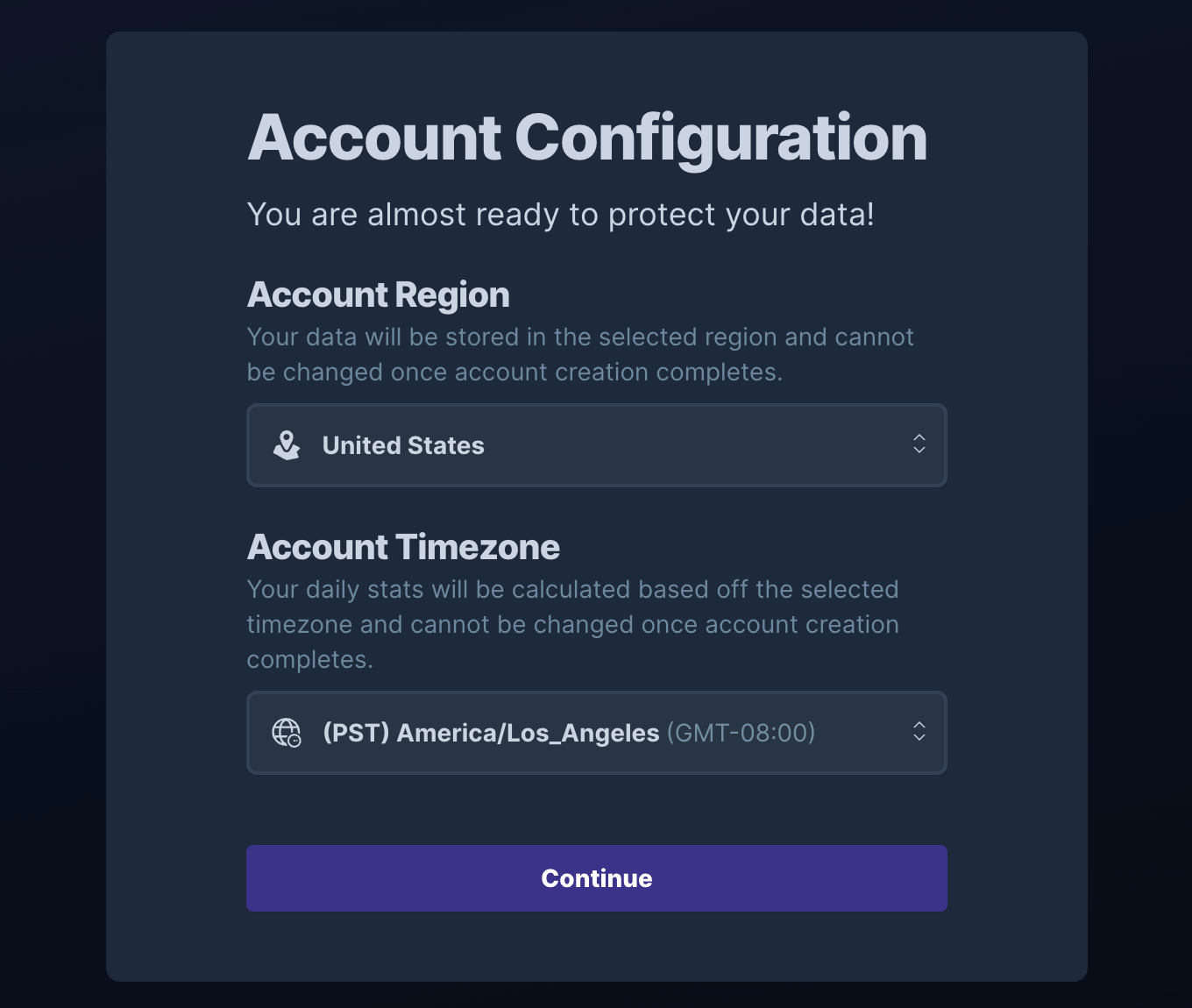 Support for Exchange, OneDrive, and Sharepoint​
At the start of Public Preview, Alcion provides support for the following Microsoft 365 services and data types:
Exchange - emails, events, contacts
OneDrive - user files
Sharepoint - document library files
For more details, see the relevant documentation
Intelligent, recurring, and on-demand backups​
Simplicity when creating backups is a priority for Alcion. The following options are available:
On-demand backups - Administrators can trigger backups as needed at any time.
Recurring backups - Scheduled periodic backups that occur 3 times a day at set times.
Intelligent backups - Alcion selects the most optimal times during the day, based on usage patters, to minimize data loss. For more details, see the relevant documentation.
For full automation, Alcion also allows selecting a policy that will be automatically applied when Alcion discovers new users. For more details, see the relevant documentation.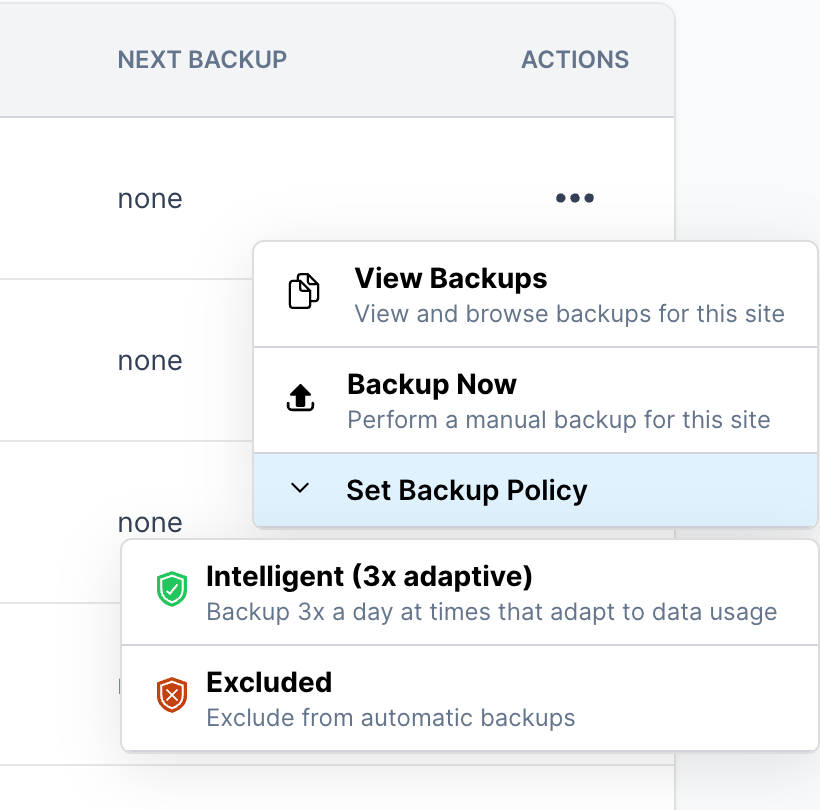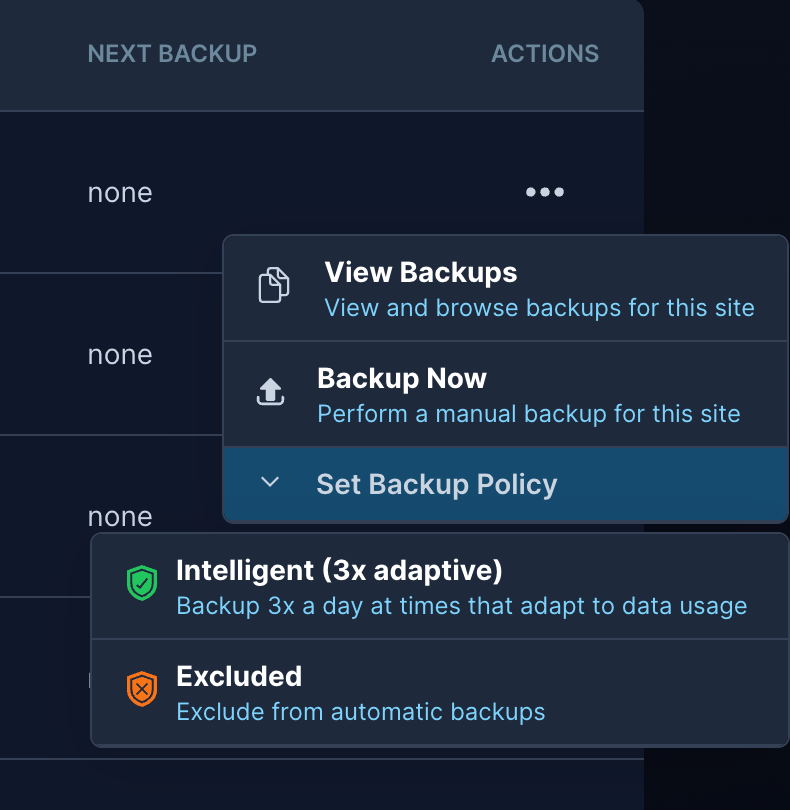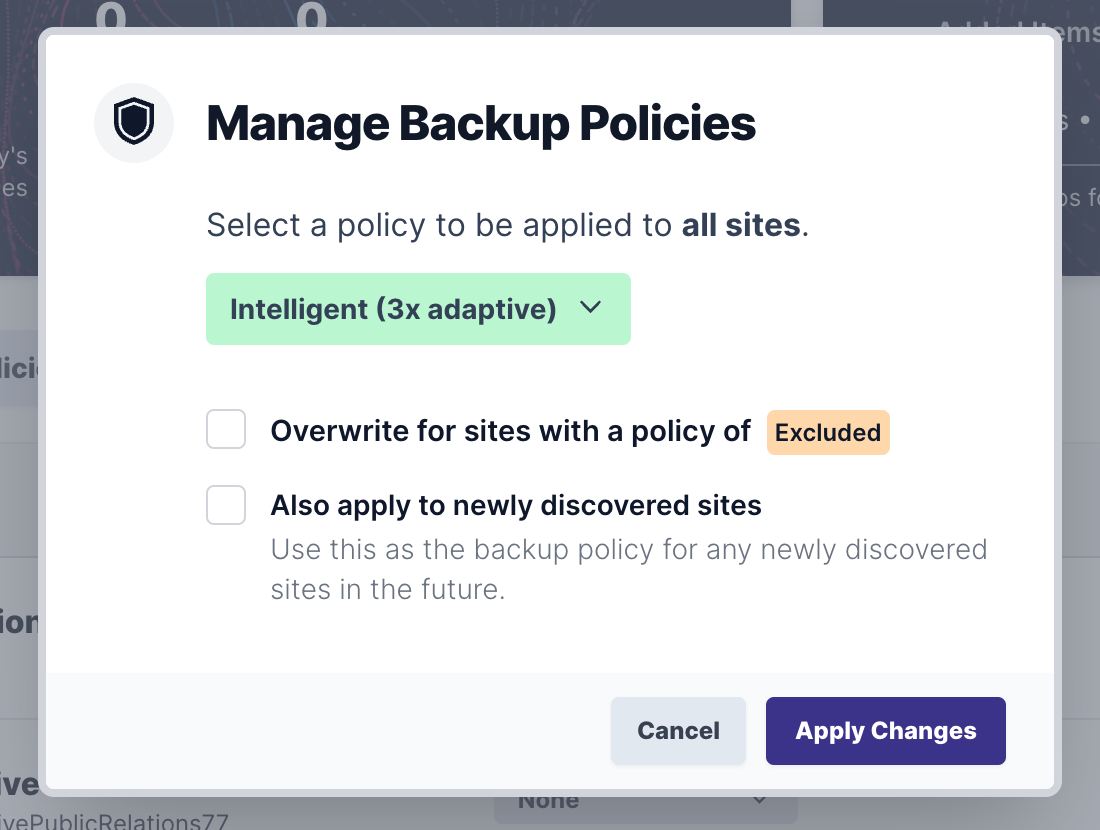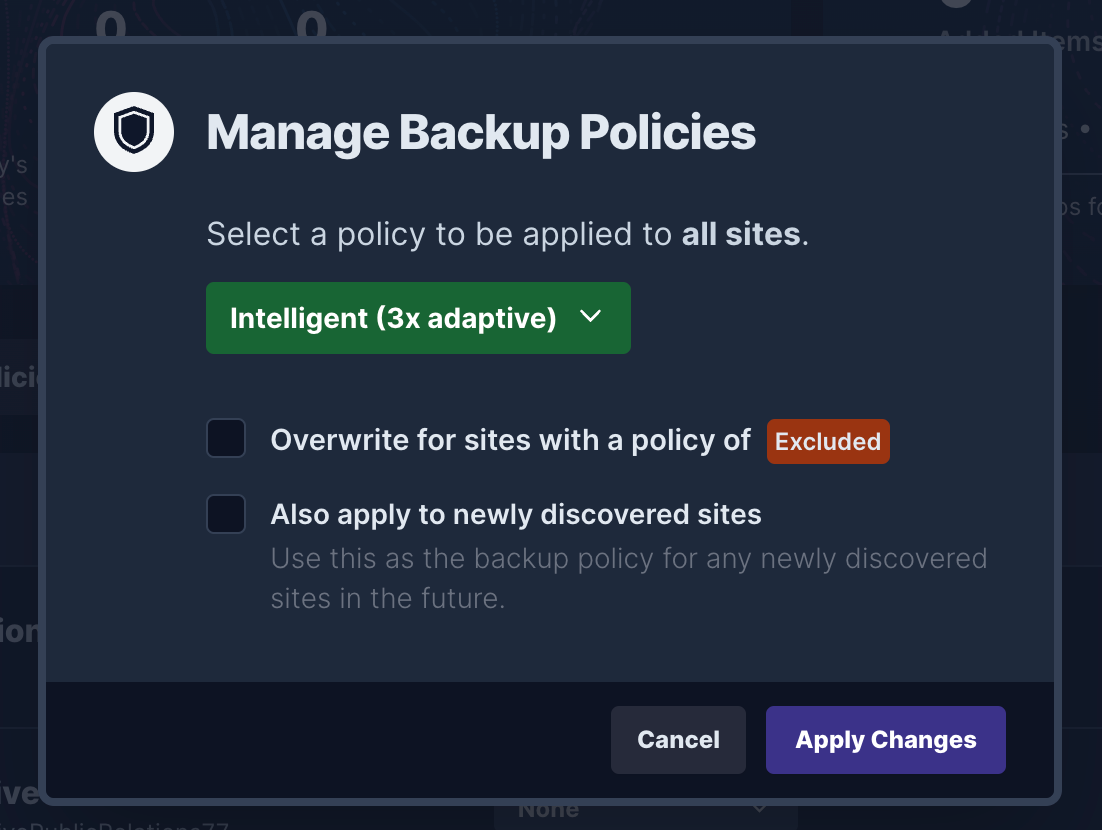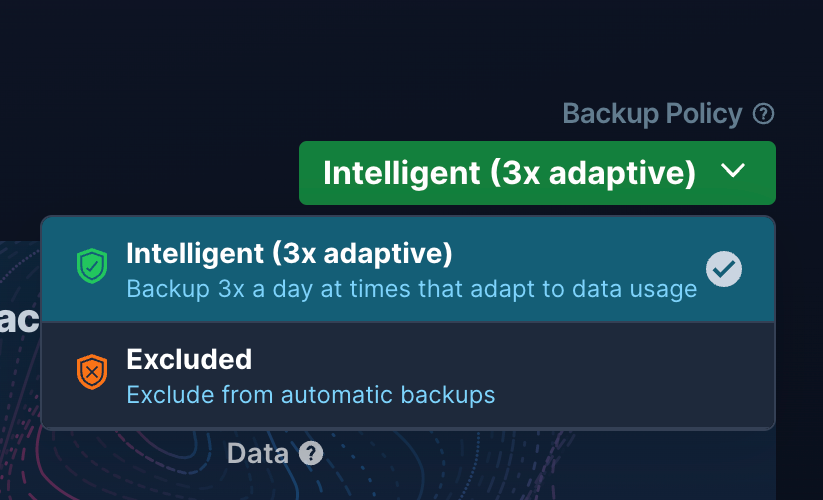 Ransomware protection and malware elimination​
At Alcion, we believe that improving the overall security posture of our customers is just as important as robust data protection. As a starting point, Alcion automatically filters out malware files from backups and analyzes your data for signs of ransomware activity. If suspicious activity is detected, Alcion tags as safe any backups that aren't affected and initiates pre-emptive backups.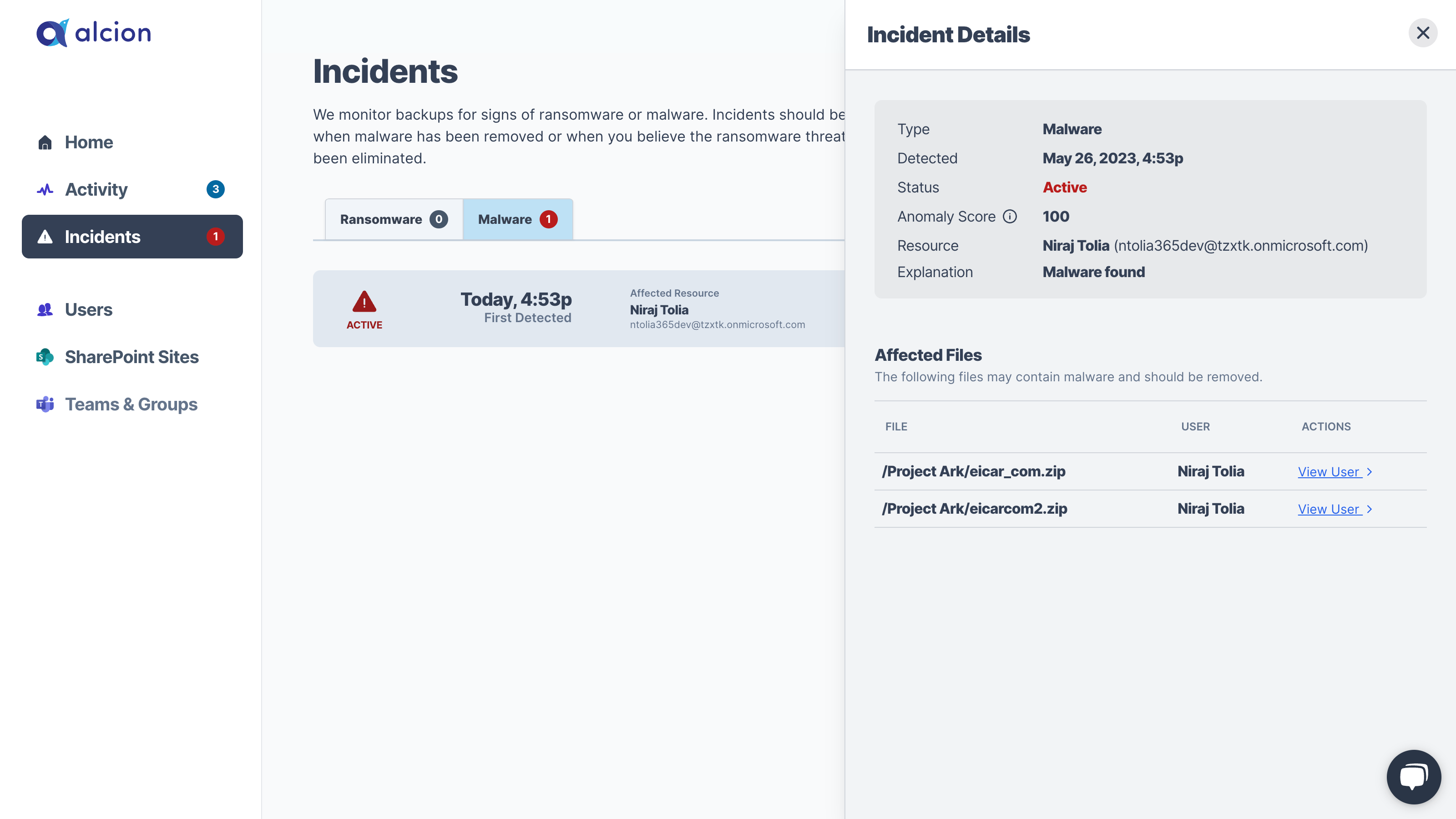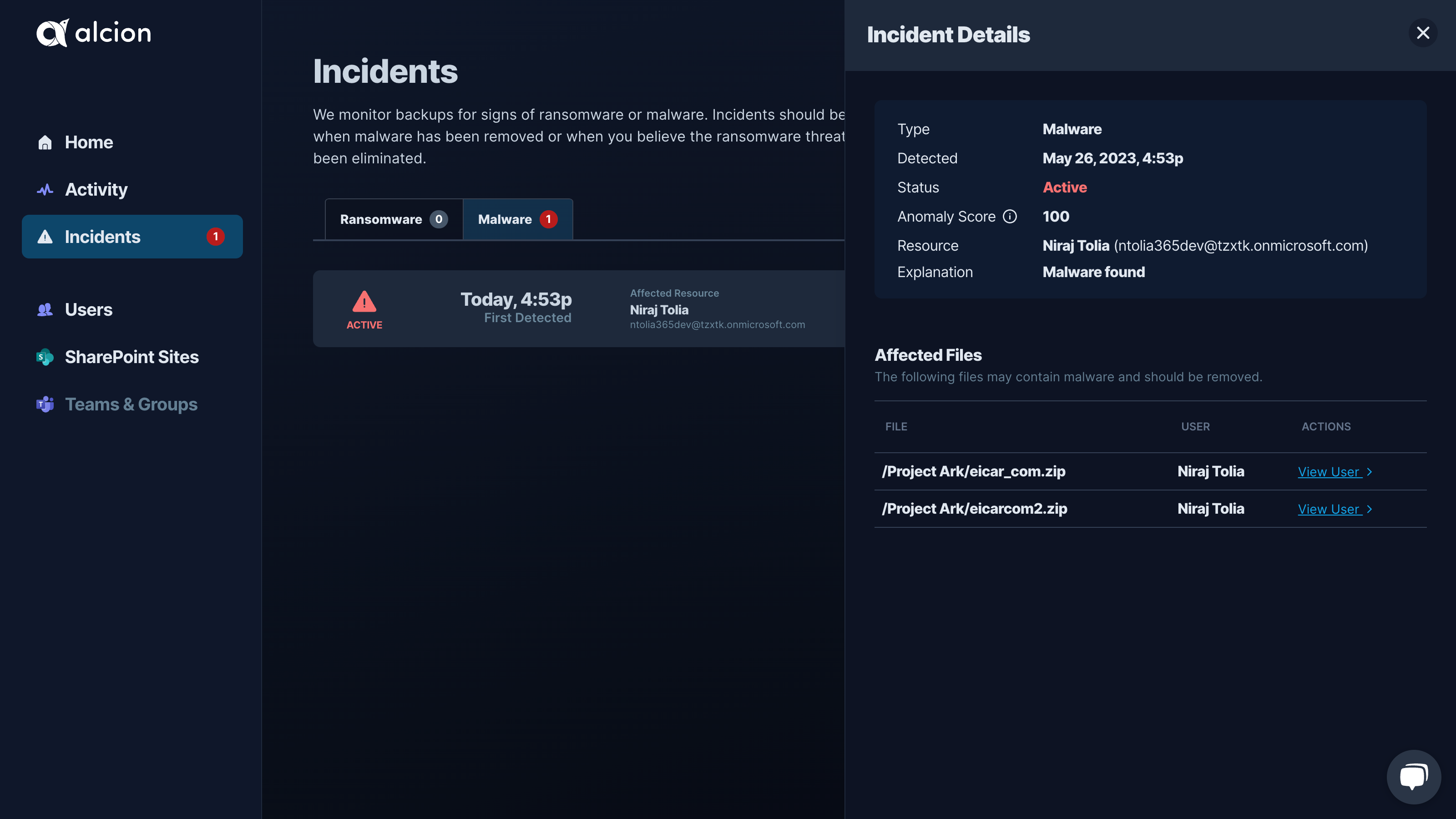 For more details, see the relevant documentation.
Virtual backup immutability​
Backups are the best recourse when recovering from a cyber attack, and malicious actors frequently target backups early once they establish a foothold in your environment. In addition to keeping your backup data physically separated in different infrastructure, Alcion also ensures that backups can't be deleted if an Alcion admin account is compromised. Backup deletion requests are delayed by 14 days, giving you the opportunity to cancel any requests that haven't been legitimately authorized.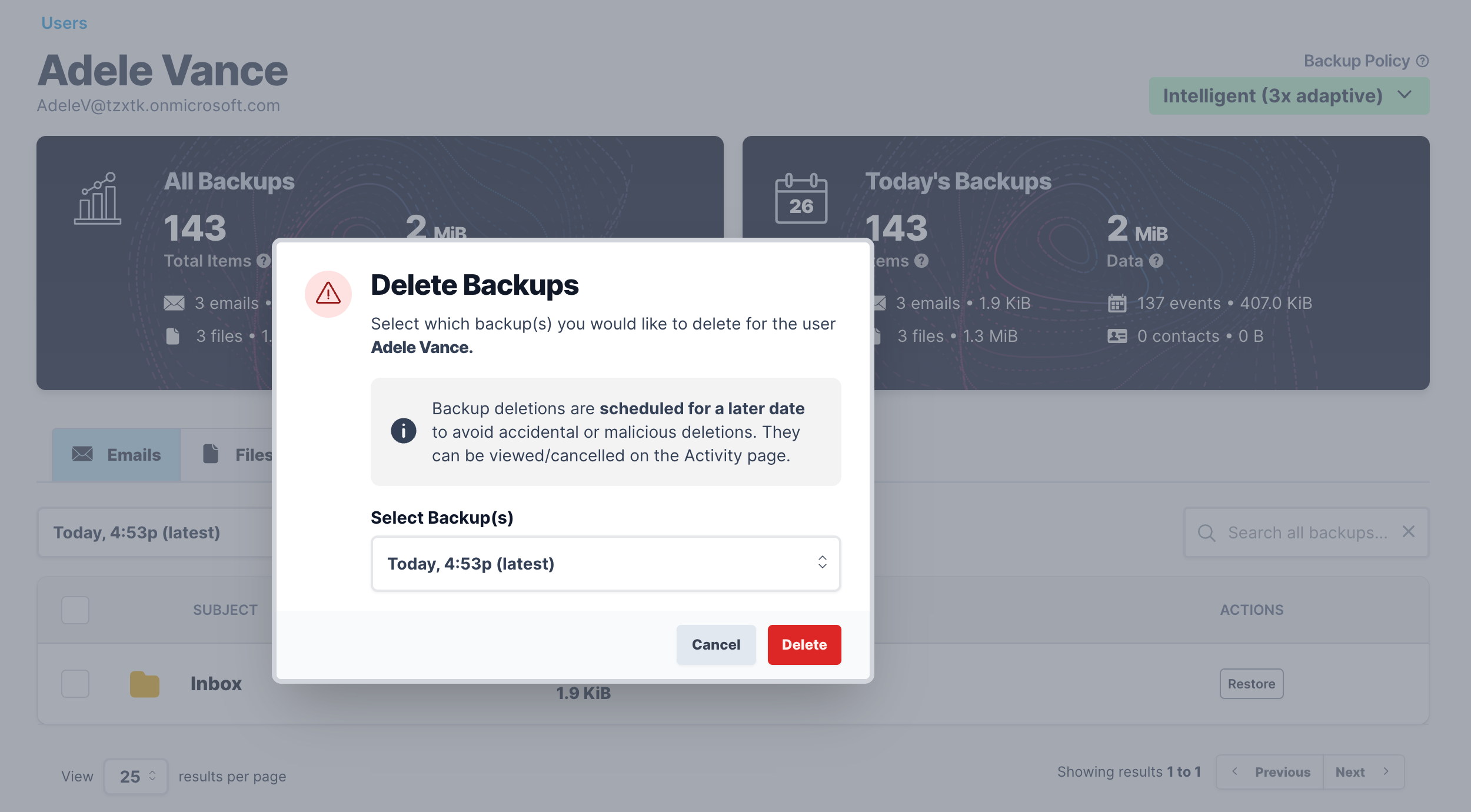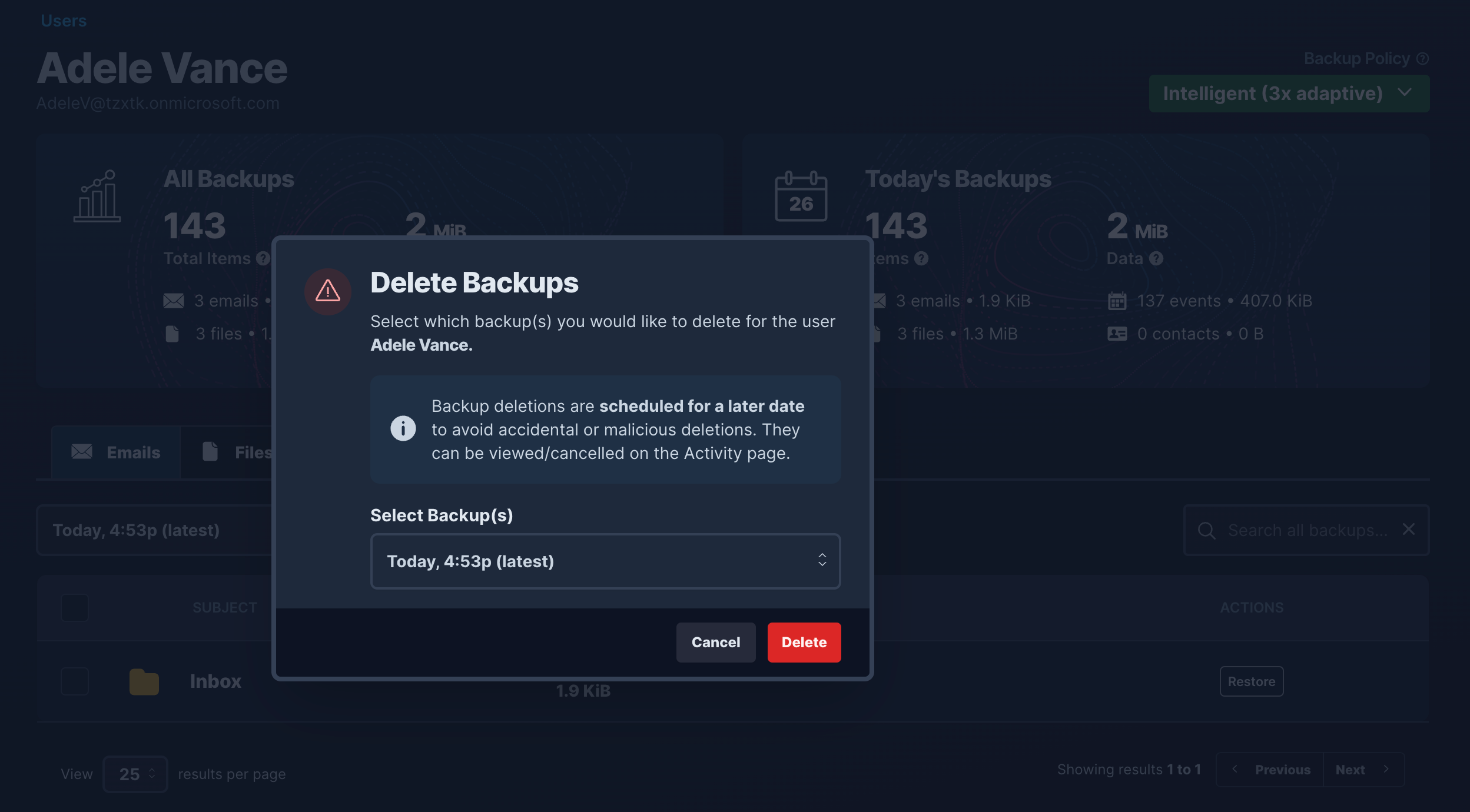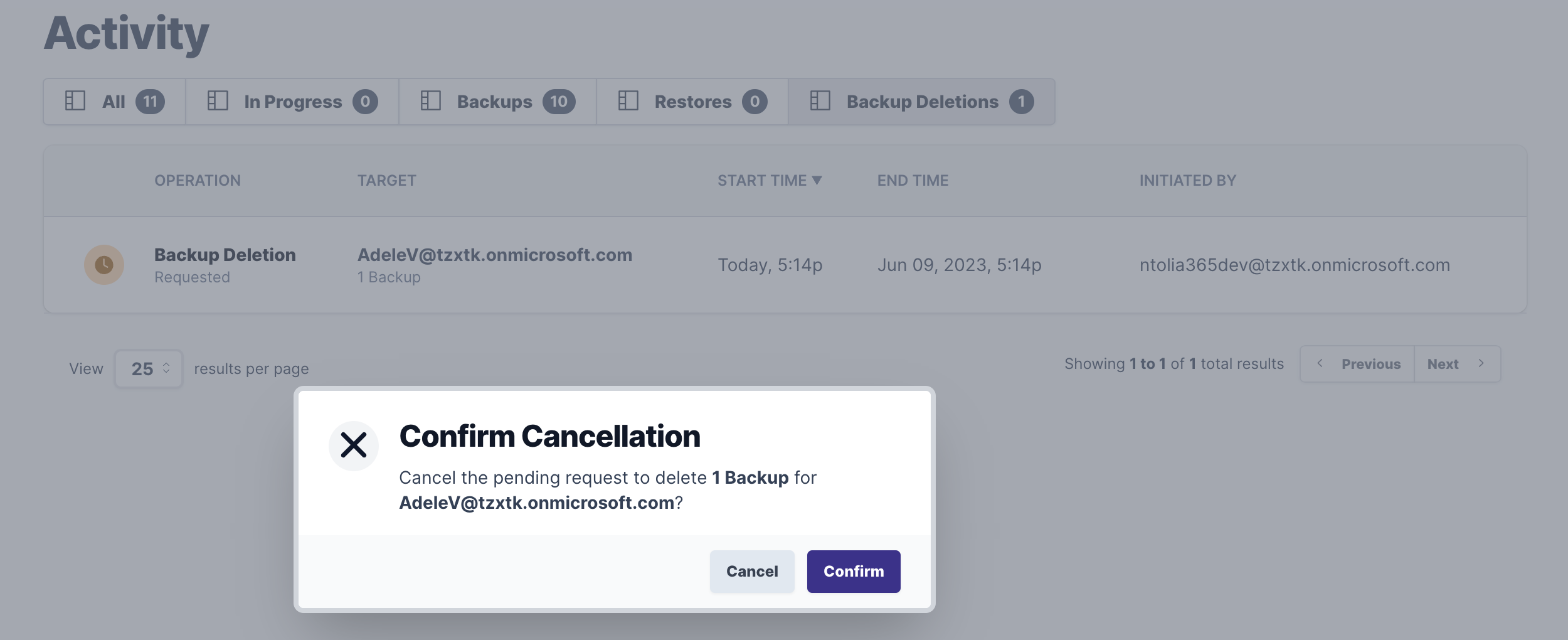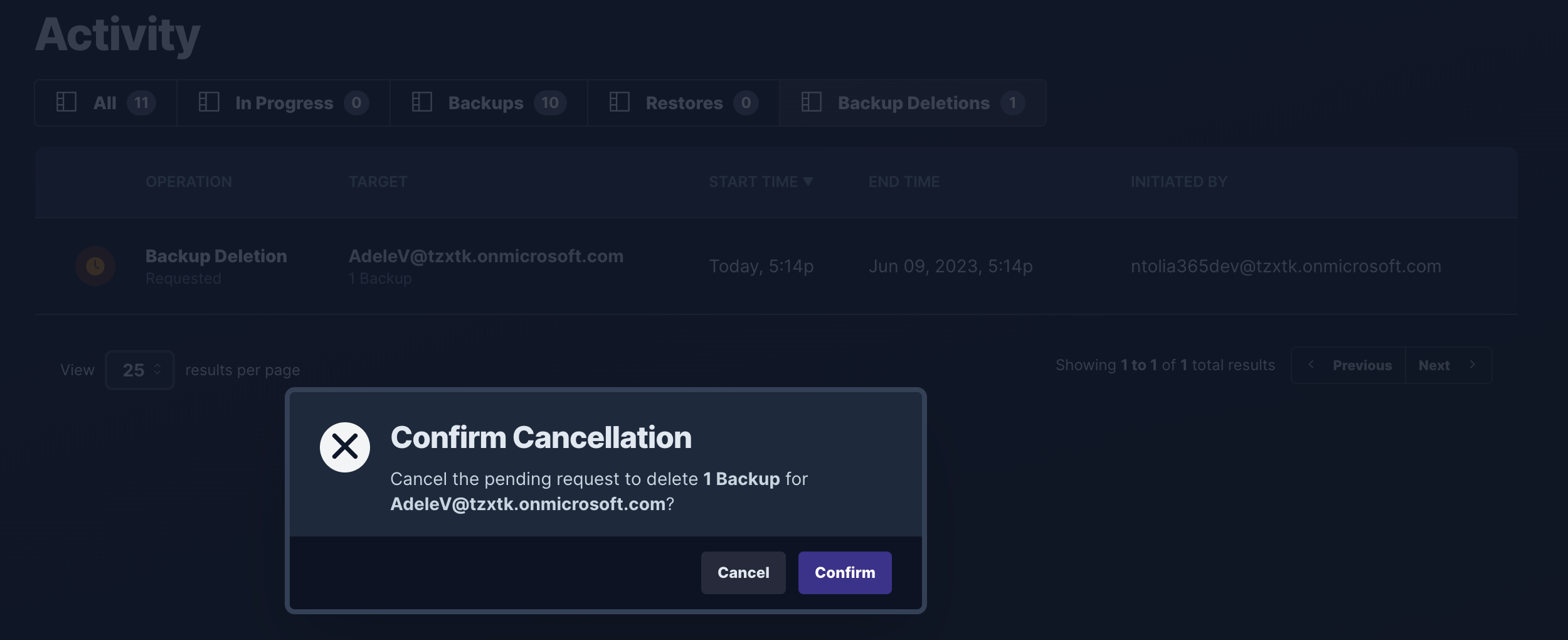 Browsing backups and powerful search​
To find the items that you are looking for, Alcion allows you to browse backups by backup time, data type, and data hierarchy.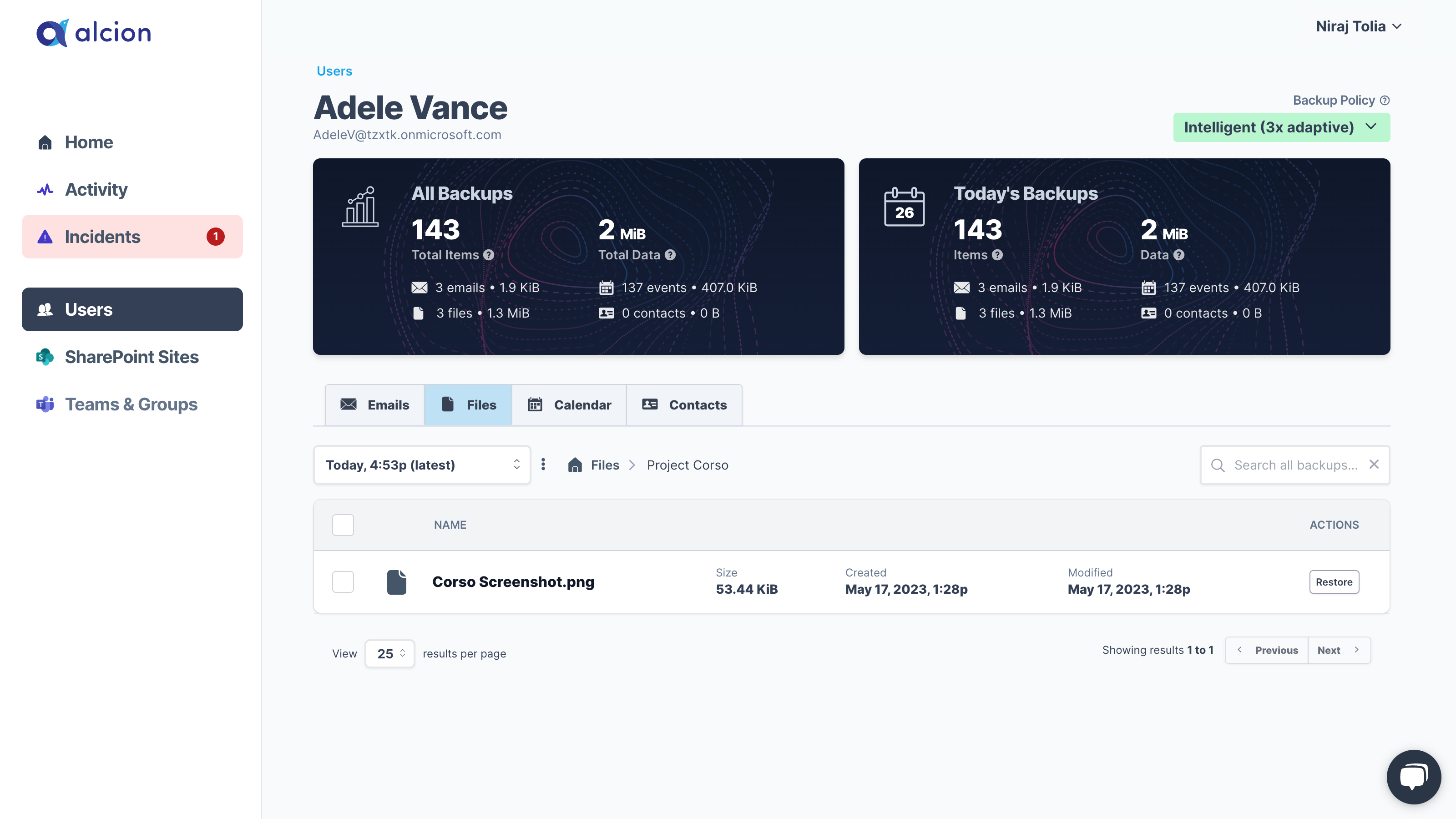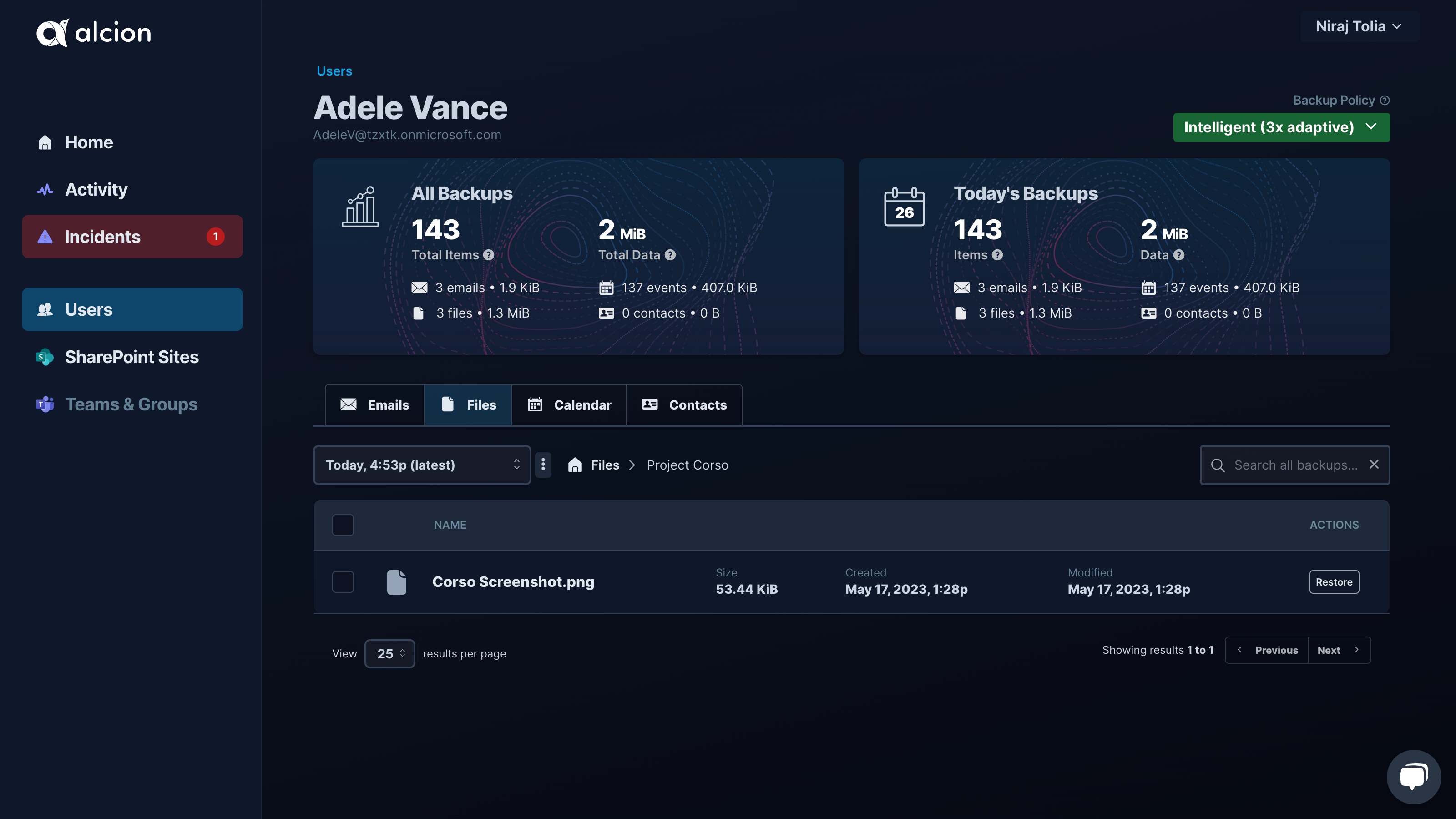 Additionally, if you aren't sure where the items you may need are, you can search based on item or folder names across all backups.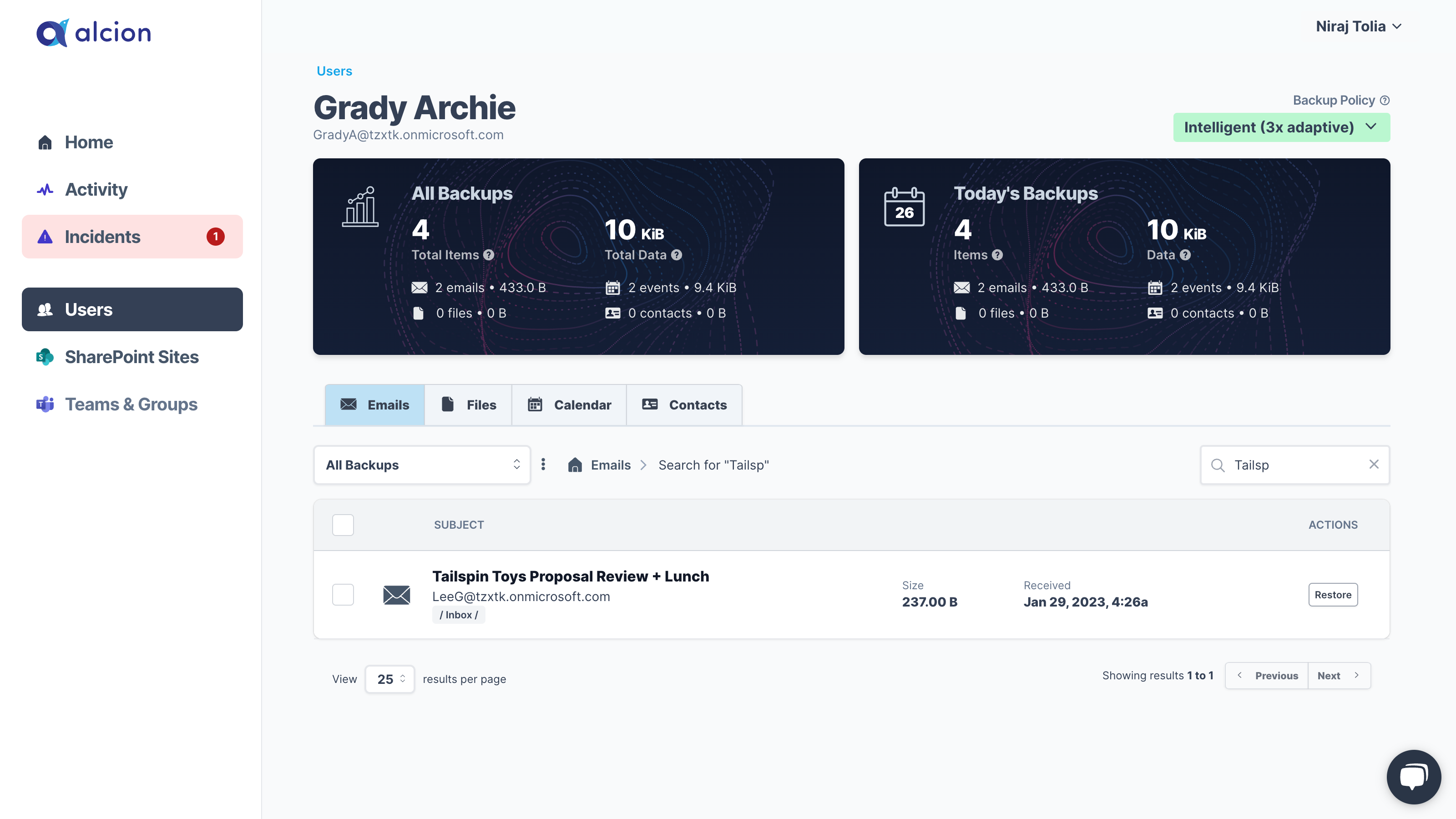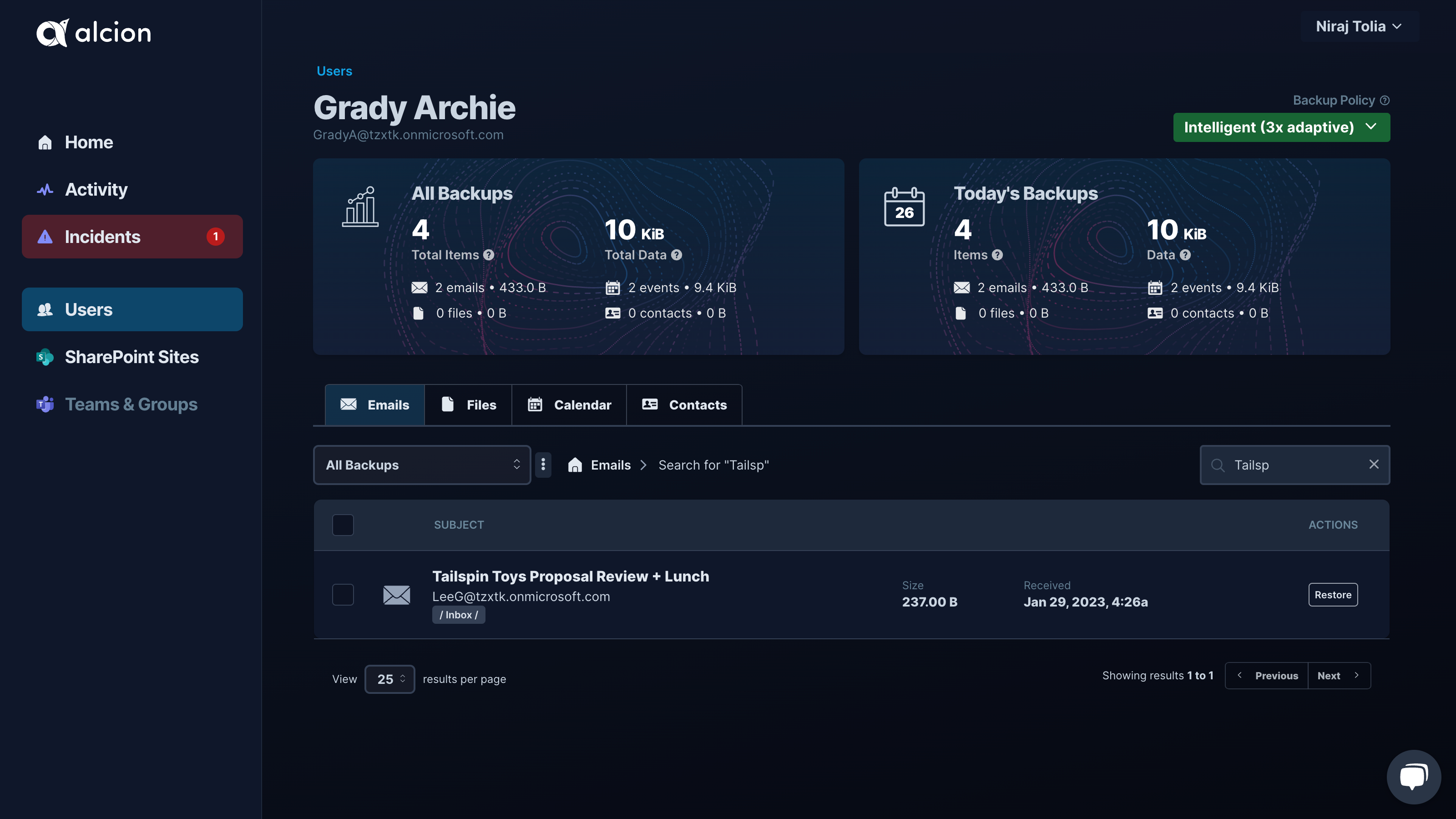 Non-destructive, granular restores​
Alcion offers the ability to restore any combination of folders and items. To prevent unwanted accidental overwrites, Alcion restores data in a new folder named Alcion_Restore_<Timestamp> and preserves the original hierarchy.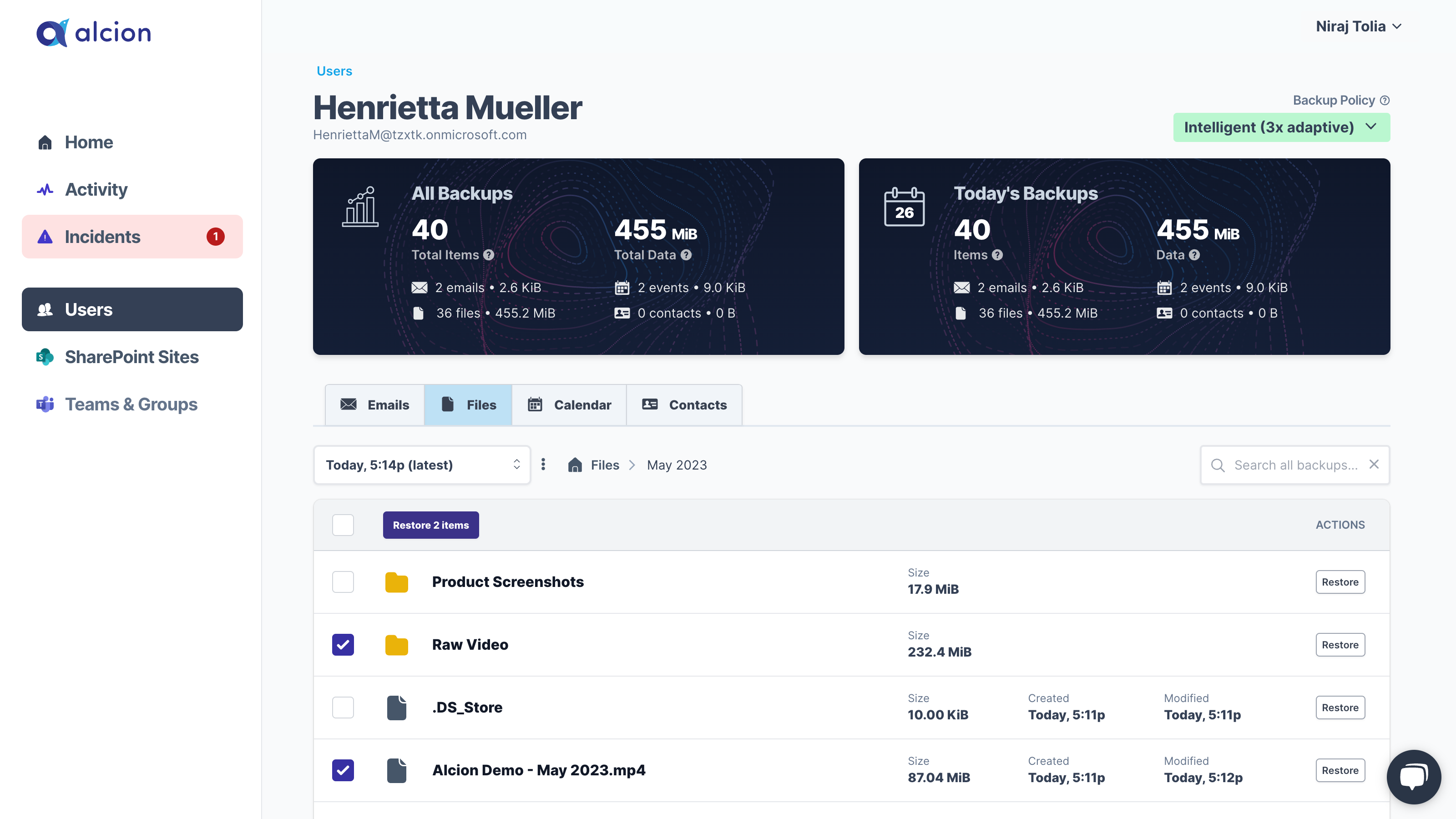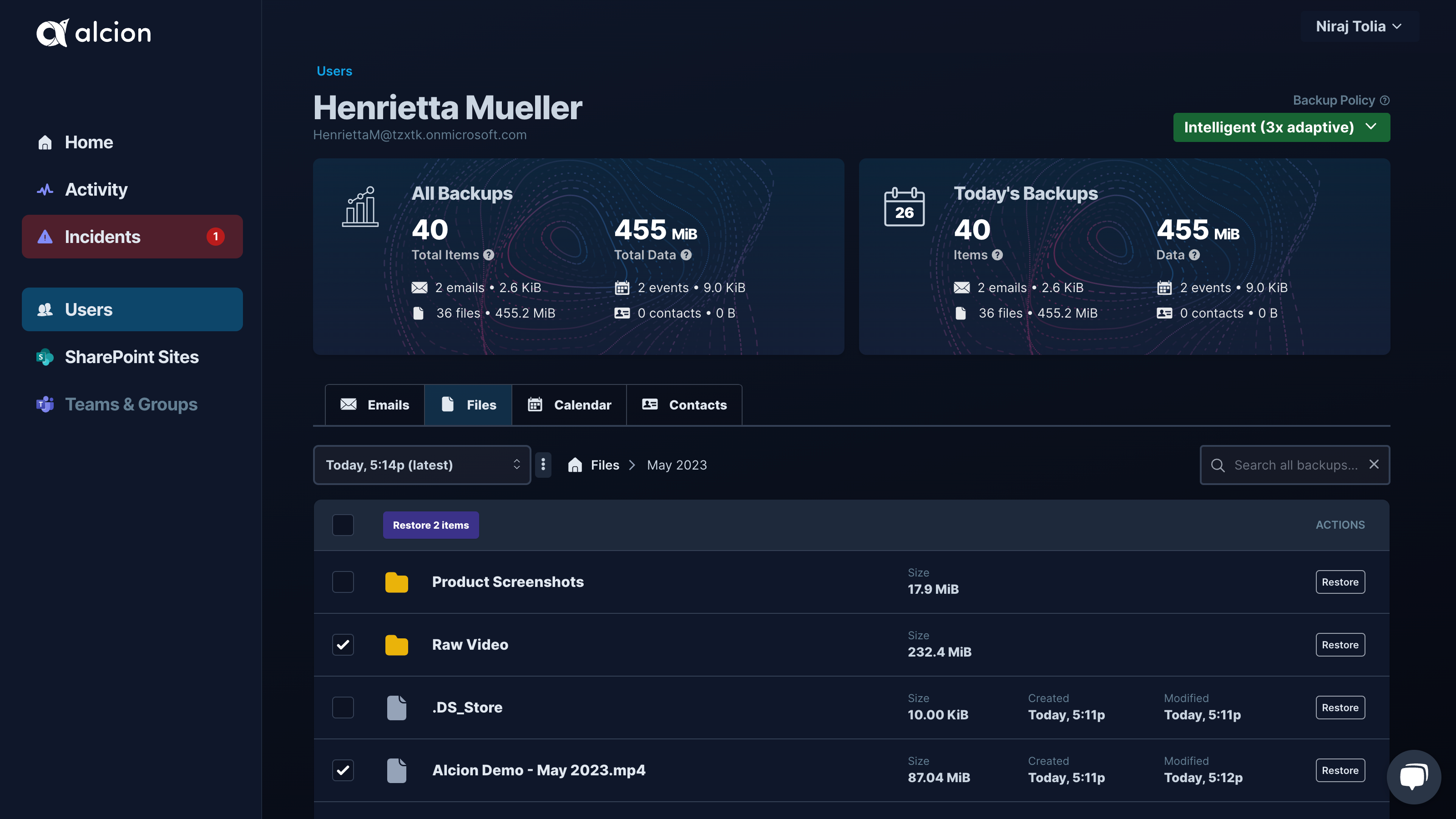 For more details, see the relevant documentation
Recent activity and statistics​
In addition to ease of configuration, we also had a goal to make Alcion intuitive to operate. When you login, you get a single pane of glass summary of key stats - number of resources discovered and protected as well as status of recent backup and restore operations.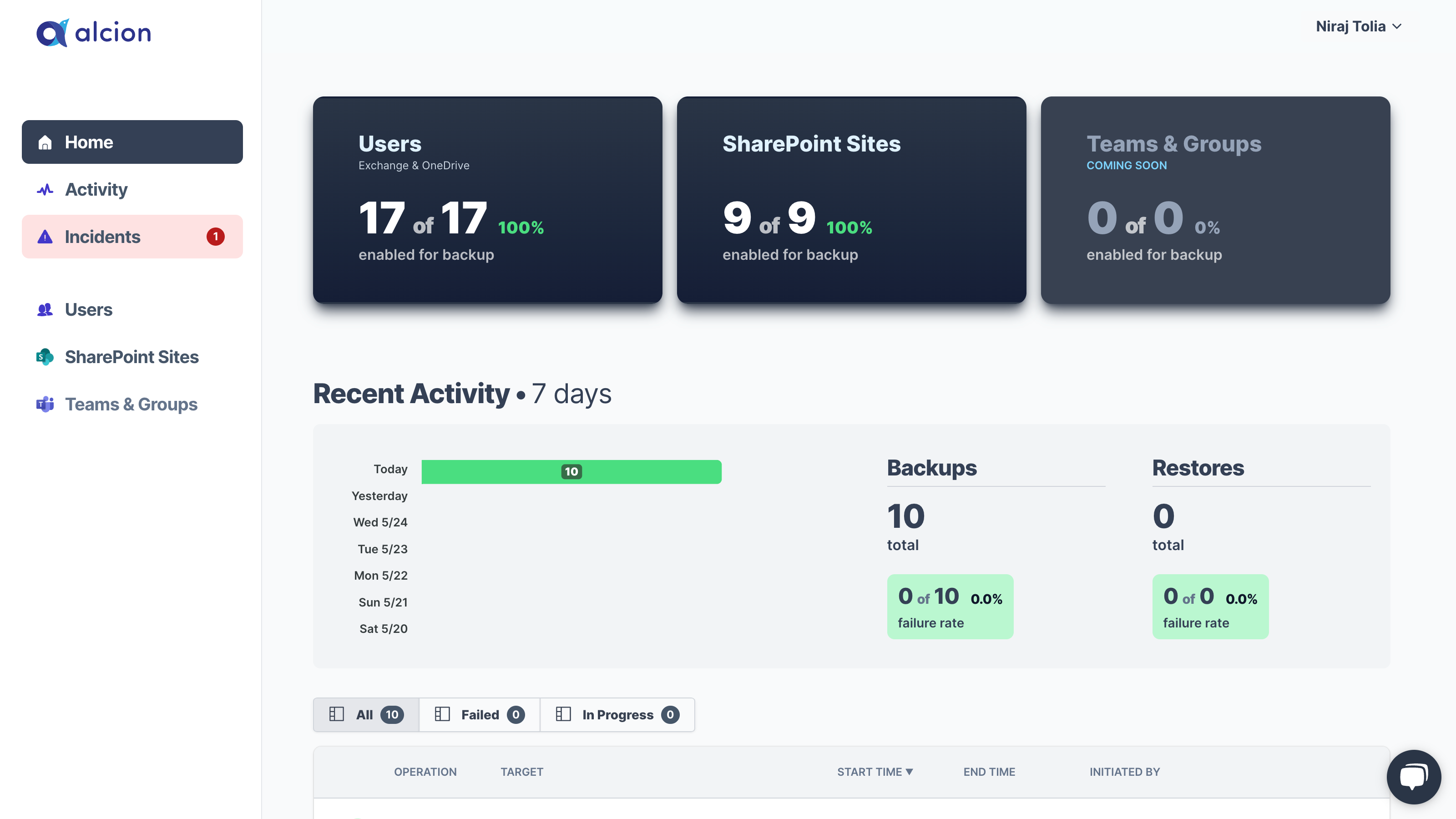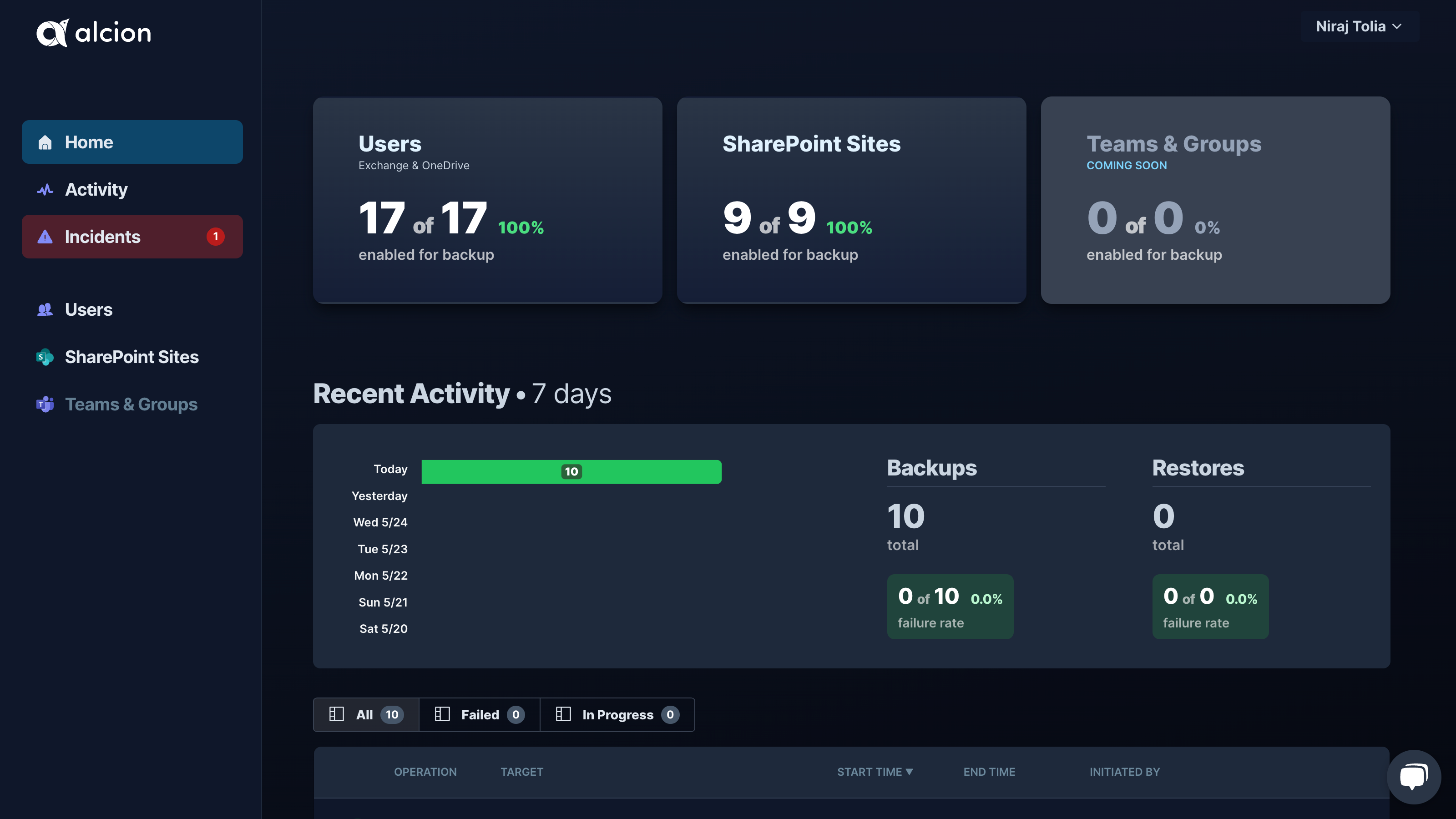 For each resource type and individual resources Alcion also displays the total logical size, count, and breakdown by type of all available and recent backup data. These statistics help understand the overall data at risk and velocity of change for each resource.




Data regions in the United States and Europe​
Alcion customers have a choice to store their backups in one of two supported locations - United States or Europe.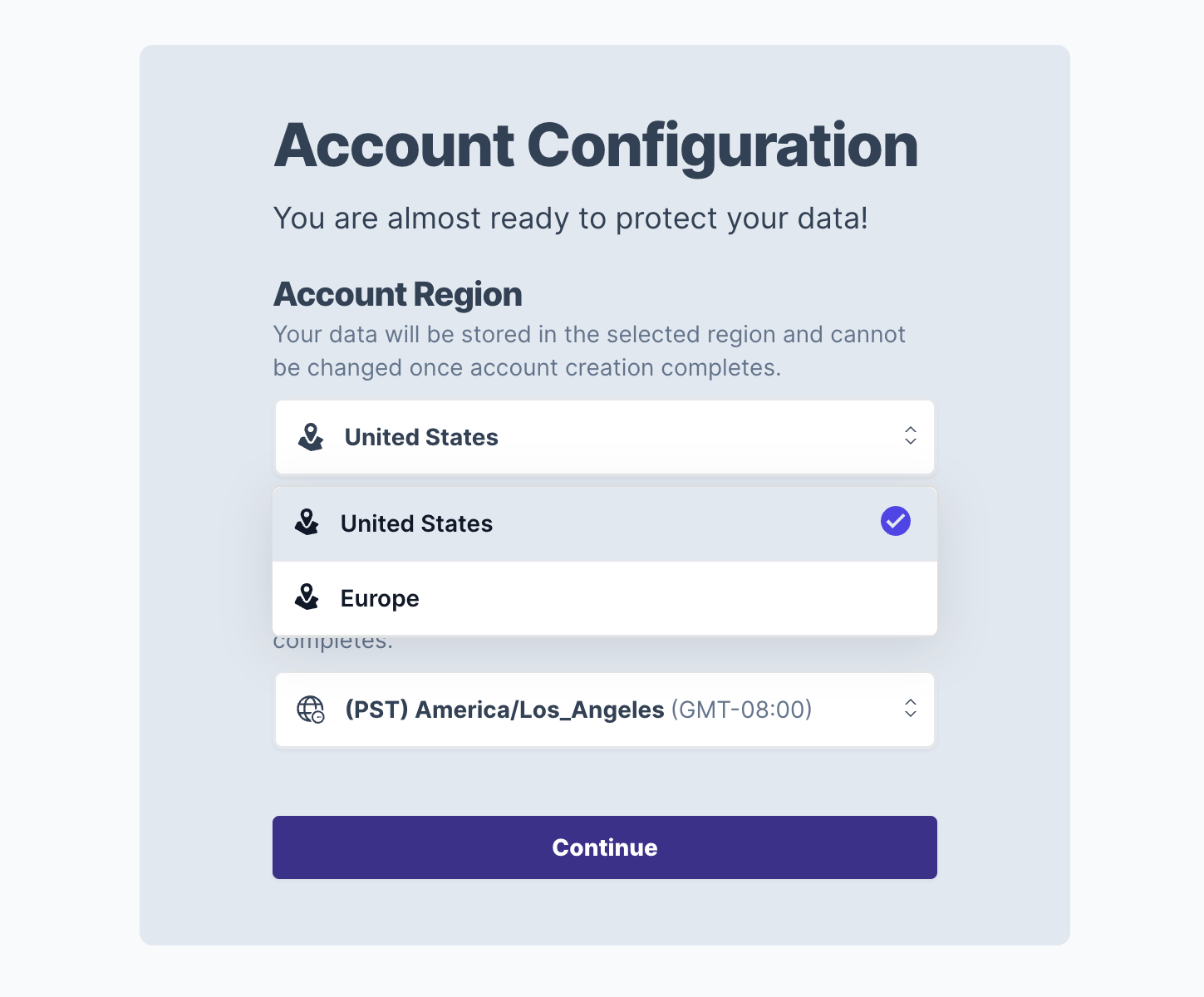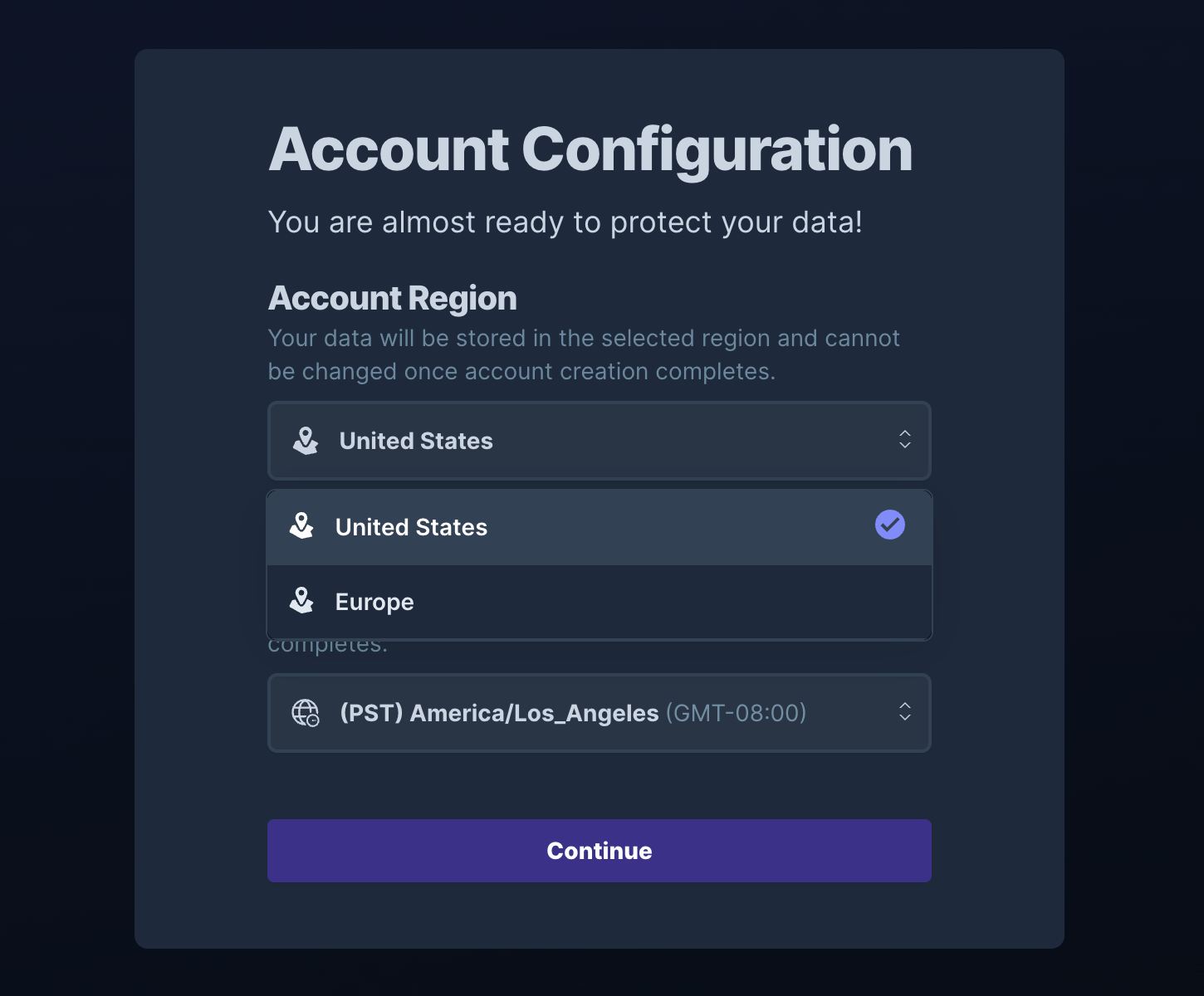 For more details, see the relevant documentation.