The Alcion team continues to make improvements to our platform. Below are highlights for some of the work that has been baking for a little while and is now generally available for use.
Features​
Additional restore options​
One of the most requested improvements to Alcion has been the ability to control how data is restored. This has now been addressed! In addition to the default non-destructive restore to a new location, Alcion now supports restoring to the original backup location (including conflict resolution) and restoring to a different user or site.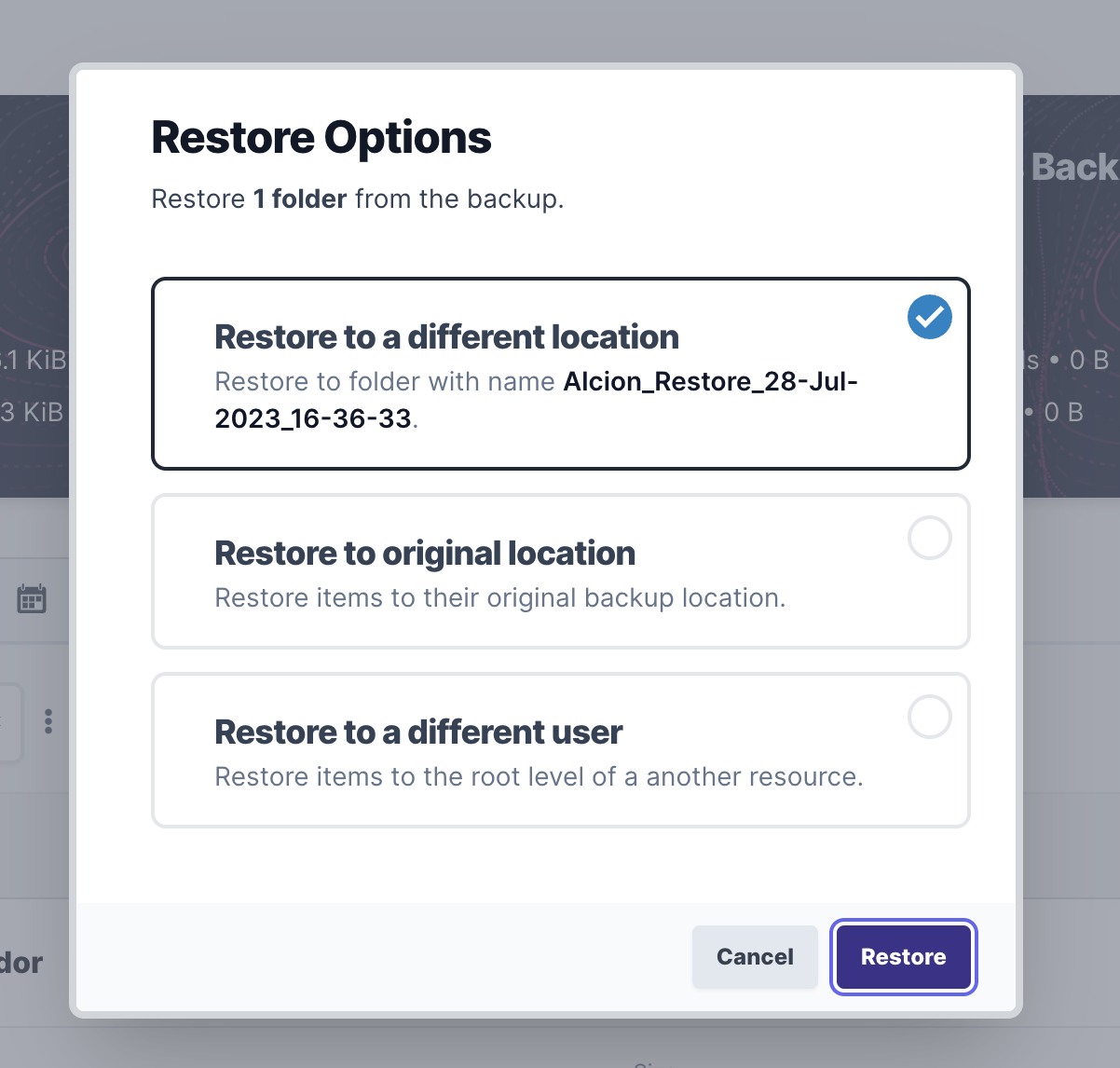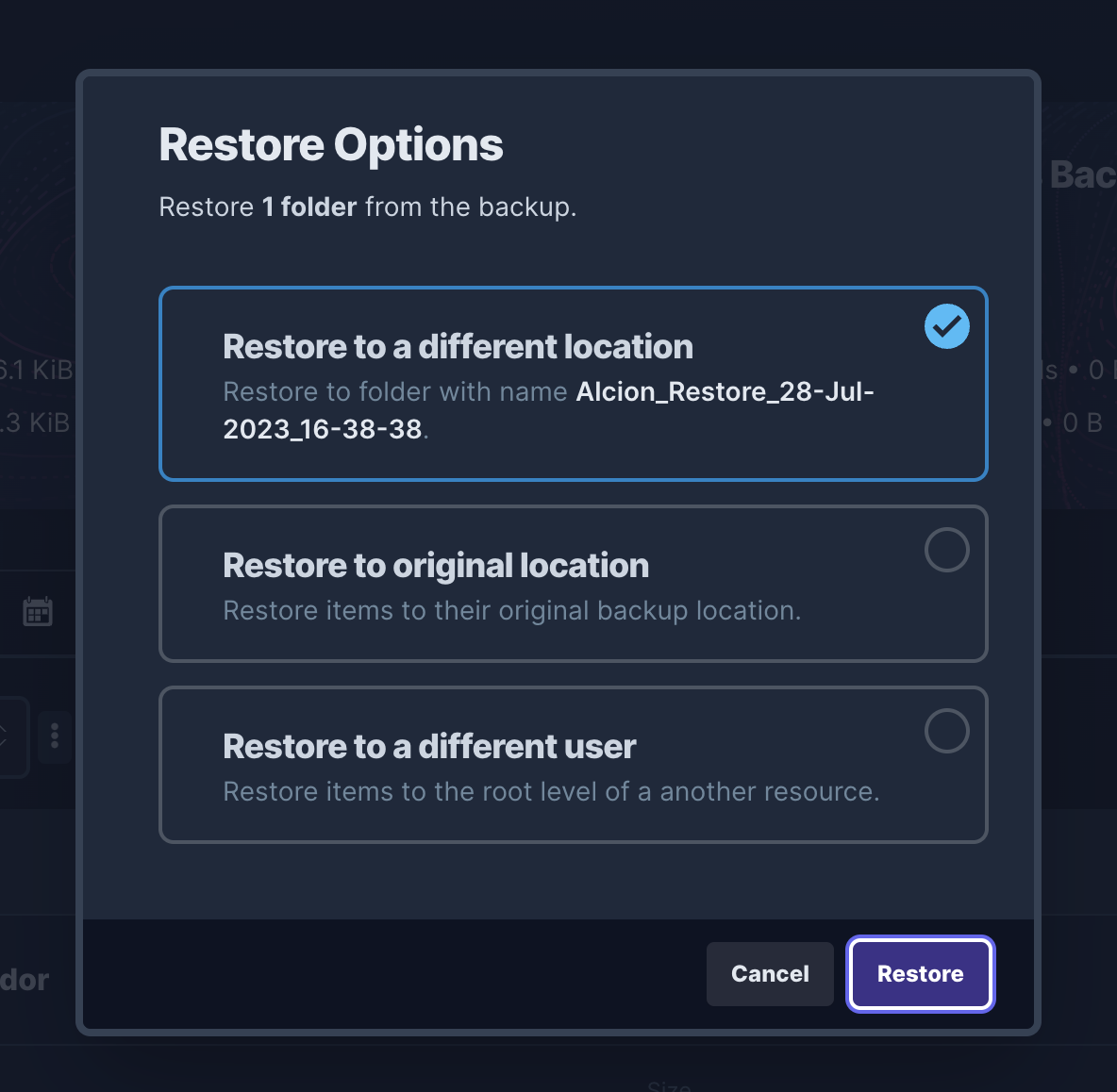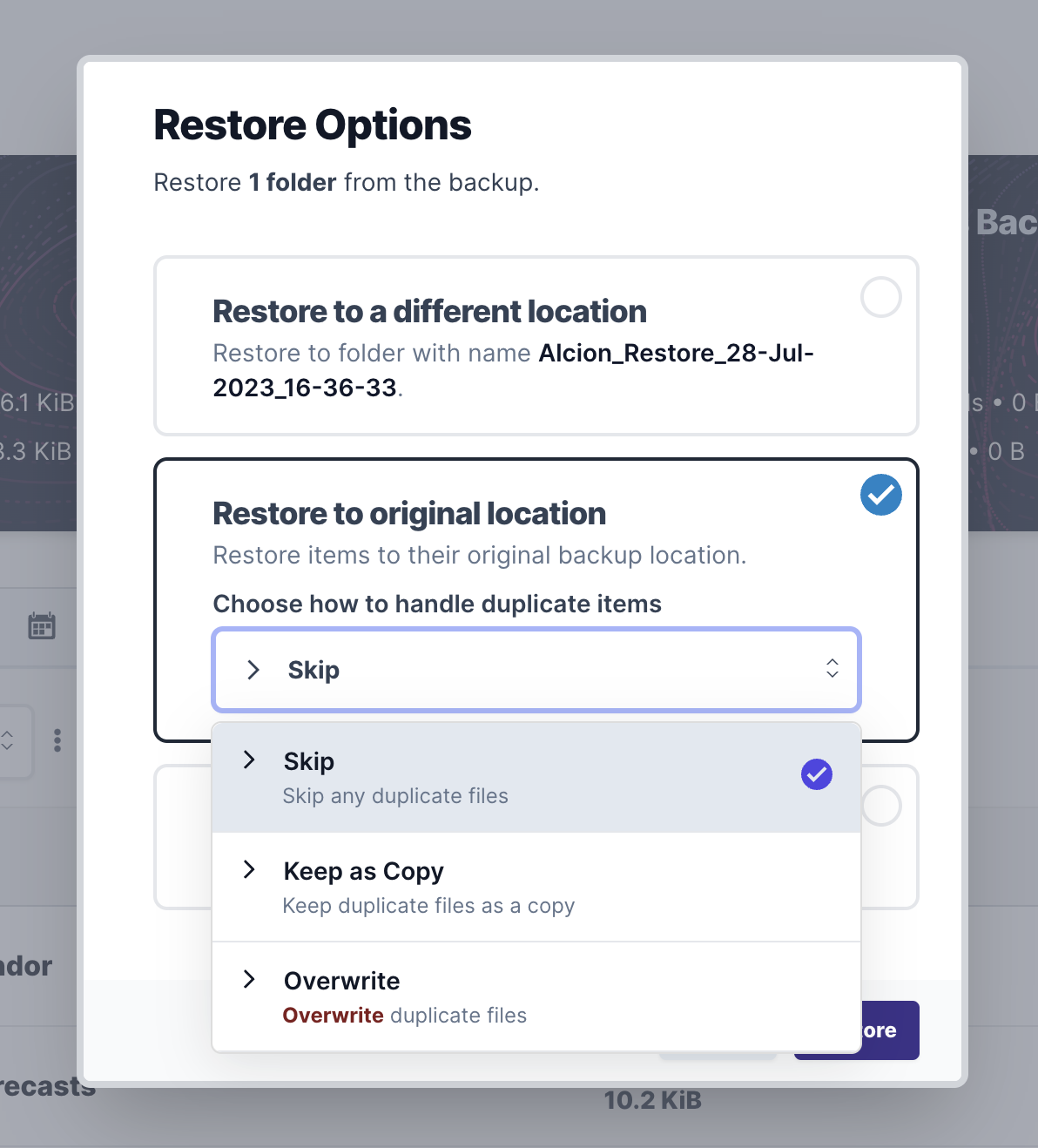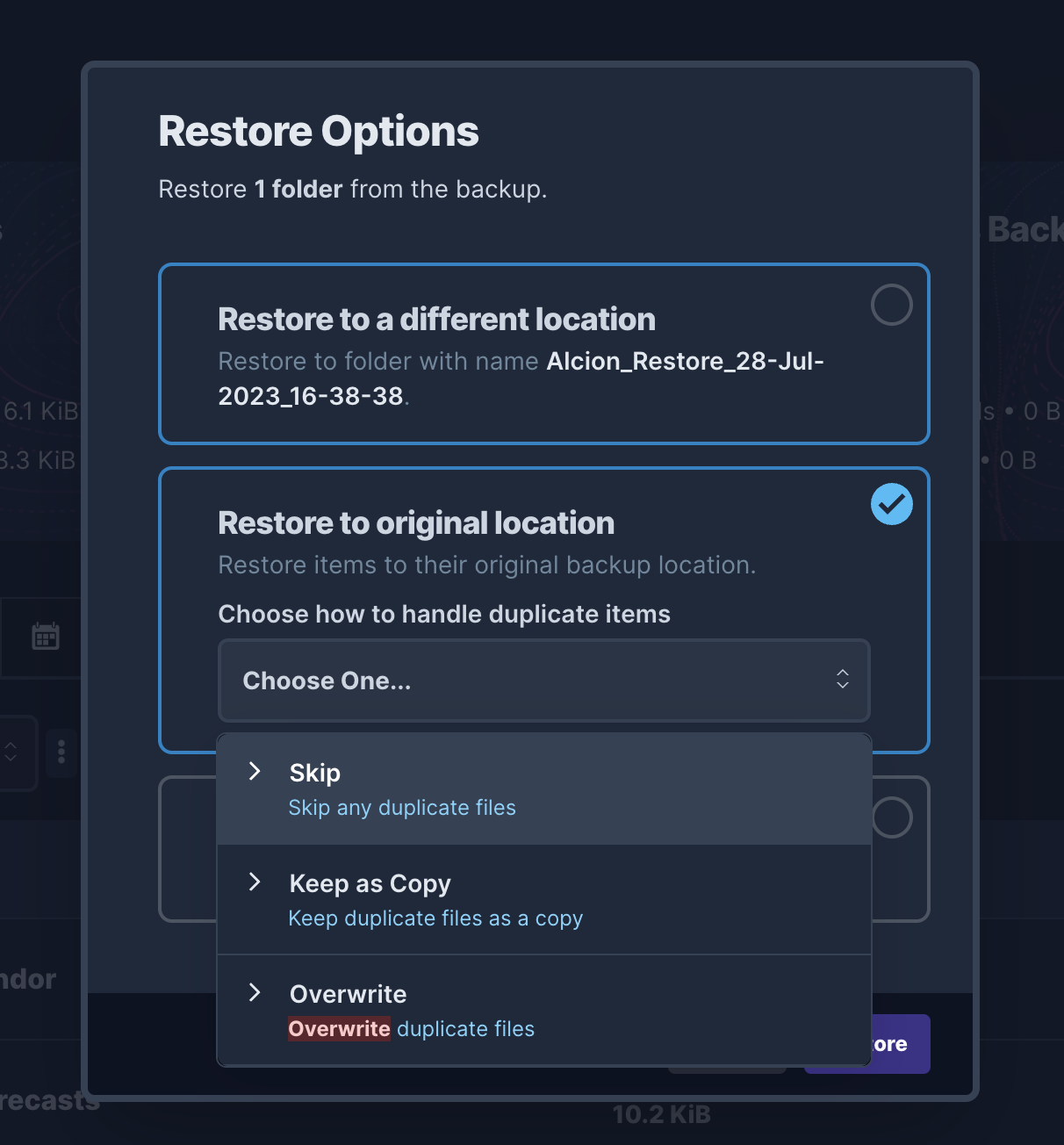 For more details, see the relevant documentation.
Email notifications​
Alcion already offers great visibility into the operational health of your data protection and security through our home dashboard and activity pages when you are in the product. Email notification are now available in Alcion to keep you informed of key events that require attention. The initially supported notifications are:
Backup failures
Daily backup activity summary
Restore failures
Restore successful completions
Suspected ransomware activity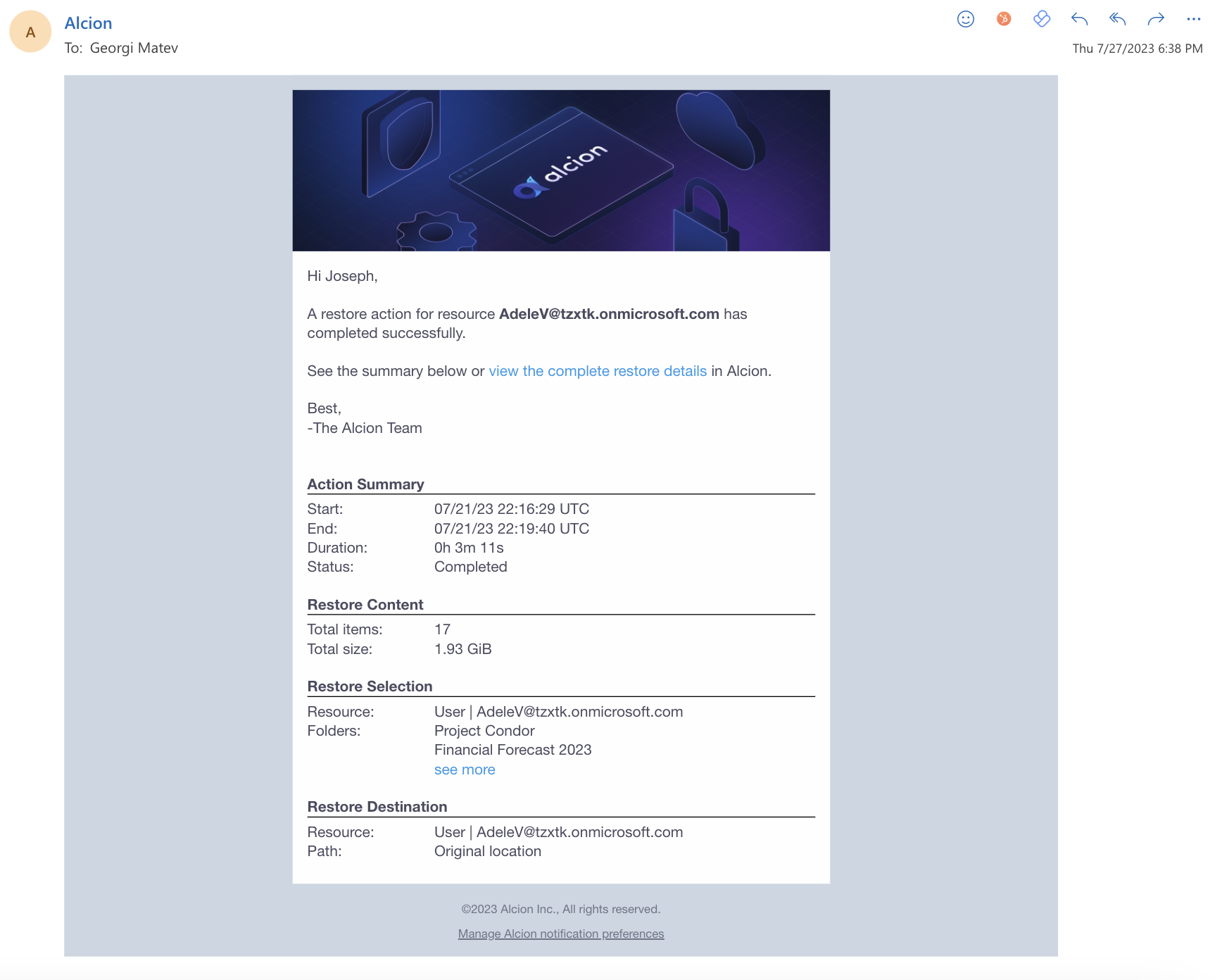 For more details, see the relevant documentation.
New Asia Pacific data region​
Alcion customers can now store their backups in Asia Pacific (Australia) in addition to the existing United States and Europe regions.
For more details, see the relevant documentation.
Improvements​
Upgraded the version of Corso used by Alcion.
Improved Alcion login page.
Action details now include a record of the restore options used.
Backups other than the latest are highlighted with an inline call-out for better user visibility.
Improved how automated action re-drives in response to failures are displayed in the Activity view.
Recent statistics for the last 24 hours are now properly aligned with the Alcion account timezone.
Notable fixes​
Hardened resource discovery when there are gaps in the permissions granted to Alcion for the Microsoft 365 tenant.
Resource discovery no longer requires at least one user with a valid OneDrive license.
Addressed some possible inconsistencies between action stats and summary stats.